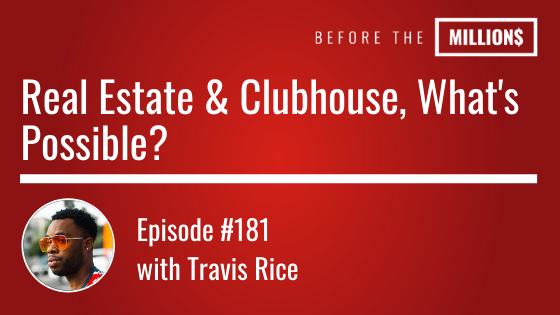 App Store -> Search -> "Clubhouse"
Imagine going to a free conference side by side with some of the best and brightest in their area of expertise. In our case, we'll use real estate investing.
At this conference, you'll be able to have meaningful direct conversations with the biggest real estate magnates as if you paid for their $100,000 per year coaching.
You'll be able to discuss anything in your life and business – what's working, what's not working and get direct feedback on how to move forward.
You'll be able to be a fly on the wall while these same mentors help others build 6 and 7 figure businesses.
You'll be able to network and start your own groups and hold yourself and others accountable.
Again, all for free.
Wouldn't this be a heck of a conference?
​
Well, that's Clubhouse… a casual, drop-in audio conversation app
Where you can tune in to live, real time conversations all around the world.
​
Here's why I think this app is important for real estate investors:
Get Inspired – From daily affirmation rooms to weekly 'how to find a deal' rooms, there's no shortage of inspiration and coaching from this platform.
Build Your Team – Spend 30 minutes in a room and you could come out of there with a new realtor, contractor, attorney and title company.
Find Deals – I've been in rooms where deals are happening live. Tune in to the next episode of the BTM podcast to hear from an investor who found his last deal through clubhouse.
​
Now this app is really new (they haven't IPO'd yet) and hundreds of thousands of people are downloading it every single day so I'm sure that you may have already use it – if that's the case, lets connect – @darayolaleye
While you're at it, connect with today's guest, Travis Rice (@travisrice) a digital strategist who used clubhouse as a foothold to kickstart his real estate business, raising $14,000 in 36 minutes live from the app. Having grown his group 'Real Estate Money Club' to 25K+ members in a few short months, he's made headway as the lead digital strategist for a shipping container development company that specializes in renewable, sustainable and affordable housing.
Links Mentioned in Today's Episode:
Recommended Book:
Rich Dad, Poor Dad by Robert Kiyosaki
Lifestyle Design App: