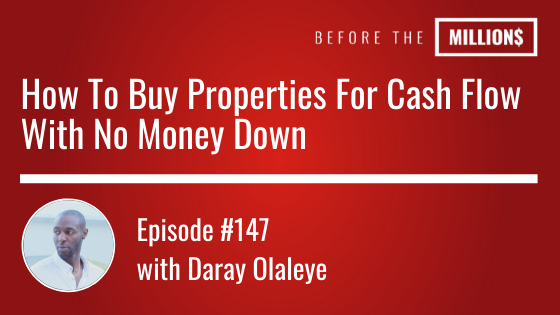 If you've ever questioned one of those no and low money down real estate strategies… Questions like:
Do they really work?
Are they as complicated as they sound?
Could I possibly do that instead of waiting for my finances to get right?
If you find yourself nodding your head to any of those questions, then this episode may be exactly what the doctor ordered. I'm a big believer that we our mindset dictates everything we do, don't do and can't do in life as well as what we choose to learn and accept as truth.
In this episode you'll take the truth journey with me to discover the real deal behind no money down deals for first time real estate investors.
Lastly, I'm hosting a brand new LIVE masterclass titled 4 Keys To Building A Lifestyle Business Through Real Estate, will you join me?