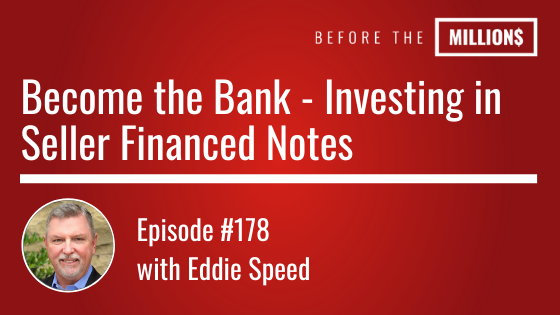 Today's guest Eddie Speed, has over 40 years experience buying distressed notes. Eddie is known as the person the guru's, guru's go to for note investing and passive income. To date, Eddie and his team have bought over 50,000 seller financed notes to the tune of 3.5 billion dollars.
On today's show we talk about why Eddie decided to specialize in flipping and holding distressed notes. Eddie figured out a long time ago that he needed a transactional side of the business (flipping) as well as a wealth building side (holding) and combined both strategies to become one of the nations most premiere note buyers and educators.
Key Points From This Episode:
Why seller financed notes are the next hot topic
How to OWN your own bank
How to capitalize in a market of tired landlords
Why courthouse records are so important for deals
Why wealth is more important than transactional revenue
Links Mentioned in Today's Episode:
Recommended Book:
Never Split the Difference Chris Voss
Listen to this books for free!
Lifestyle Design App: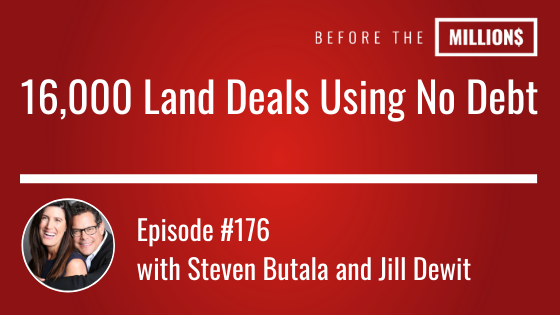 Imagine building a 24 million dollar business without any leverage or debt. Sounds insane right? Well not to our guest on today's episode. To date, Steven Butala and Jill Dewit have done over 16,000 land deals since 1999 and don't plan on letting up soon.
On today's episode, it's only right that we do a deep dive into their business as well as the tools and systems that allowed their business to scale to the multimillion dollar mark. We discover the land secrets that most investor don't want you to know. If you've ever been interested in land flipping then this episode is for you.
App discussed on today's episode: Offers to Owners, Real Quest Pro, Data Tree, Neighbor Scoop, and Pat Live.
Links Mentioned in Today's Episode:
Recommended Book:
Showing Up for Life by Bill Gates Sr.
Listen to this books for free with Audible!
Lifestyle Design App:
To enroll in Steven and Jills 'Cash Flow from Land Program' at a $500 discount use code MILLIONS at checkout here –>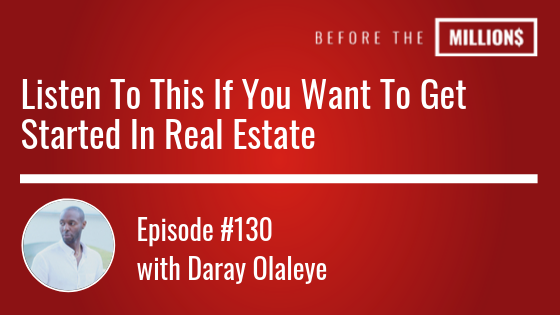 How do I get started in Real Estate?
How should I begin my investing journey?
How much money do I need to get started?
On this episode of the Before The Millions Podcast, we are answering all of those questions as they pertain to you. You may be overwhelm with all of the real estate strategies or confused as to how to get started but by the end of this episode you will leave with a crystal clear strategy and a commitment to that strategy…
Download this weeks freebie! –> Real Estate Newbie's Guide here to follow along with the exercises in the episode.