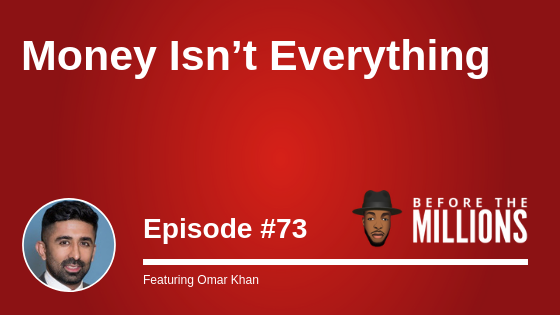 Omar Khan is a manager at the Dallas, Texas private equity firm Boardwalk Wealth. Omar is a CFA charterholder with 10 years of experience investing across real estate and commodities. He has completed $3.7 billion in capital financing and M&A transactions. Omar has also syndicated large multi-million dollar deals across the US and Advised high net-worth individuals and entrepreneurs on real estate portfolio allocations.
On today's episode, we talk about escaping the rat race, finding the right multifamily deals, underwriting them and sourcing capital – international and domestic. Omar shares his story of graduating during the 2008 market crash and how he 10x his efforts to start his career in finance and real estate. You'll learn how you can leverage your W-2 income to invest in real estate and why underwriting is the most important piece of the investment process.
Key Points From This Episode:
Why investing time in growing your network will 10x your income
Top questions to ask yourself before investing in real estate
Importance of visualizing your success and knowing what your strengths are
What makes a good underwriter and how to analyze multifamily deals
Links Mentioned in Today's Episode
Omar's Website: https://www.boardwalkwealth.com/
Omar's Favorite Books:
Thinking, Fast and Slow by Daniel Kahneman
Great Expectations by Charles Dickens
Download any 2 audio books for free when you try audible for 30 days: https://beforethemillions.com/book
Access The Best Strategies, Tips & Advice !
Every week, we send an email sharing my best advice, tips and strategies related to Real Estate Investing. Each of these weekly emails contain relevant and actionable information that can help you no matter where you are in your investing journey.