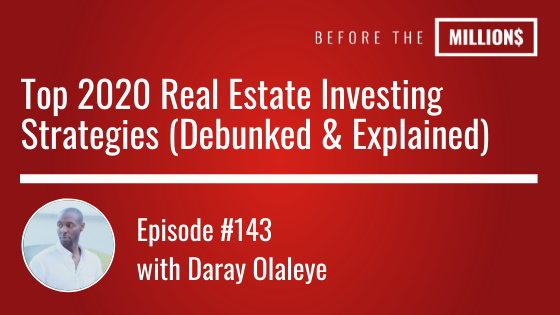 What are the top strategies that new real estate investors should look into this new decade:
Flipping?
Rental properties?
Apartments?
Wholesaling?
Or creative strategies like Owner Financing?
Subject-to?
or maybe even a tenant buyer strategy or two?
On today's episode, not only will we take a deep dive into each of these strategies but we'll discuss what's working in 2020 and how to select a vehicle based on your goals, experience, resources and timeline.
This is a fun filled jam packed episode that is going to expand your thinking when it comes to risk and no money down strategies in real estate as well as serving sellers and buyers as an investor while still making massive profits.
Key Points From This Episode:
What the Motivated Seller Method (MSM) is and how to implement it today
How to profitably overpay for properties
How to get a deal done with any seller in any market
Massive profit exit strategies for your investments
The idea of serving
How Daray navigated through these strategies in the past 4 years
Another way to use OPM (Other People's Money)
How to structure 3 large paydays for every deal
Cash Flow vs. Lump Sum Cash and how to get both simultaneously
Links Mentioned in Today's Episode: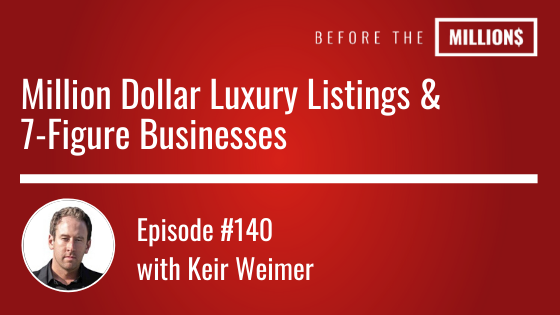 At the age of 23 as a senior in college, today's guest Keir Weimer plead guilty to vehicular manslaughter after a boating accident. Keir served a 5 year sentence in prison that completely changed his life. At first things were hard and his incident followed him everywhere he went but eventually success started finding Keir because he started to use his unfortunate experience to fuel his fire.
Through dedication to his vision, within another 5 years he was able to build multiple 7-figure businesses in the real estate world. Keir started out as a agent and things were difficult his first year – he accumulated thousands in debt and was not able to do a single deal. Off handedly, that same year he was able to develop 30 million dollars in inventory and over 30 listings.
On today's episode, we dive into Keirs reason for jumping straight to luxury real estate with no experience and how important it is to expand your mindset and network.
Key Points From This Episode:
Keirs 1st year as an agent with 0 deals and 40K in debt
How Keir acquired 30 luxury listings valued at 30 million dollars in 12 months with no experience
How Keir partnered with his professor to acquire 250M over 2000 apartments in the US
How to go from $0 in sales to $10 million in sales
A creative way to acquire your 1st waterfront resort
Could the most importantly thing to focus on in your business in 2020 be your personal brand?
Tips on increasing your price point
Links Mentioned in Today's Episode:
Recommended Book:
Think and Grow Rich
Listen to this books for free with Audible!
Lifestyle Design App: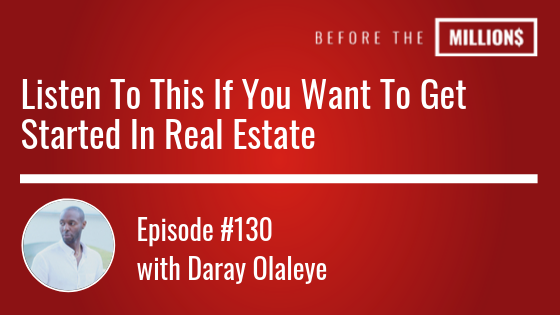 How do I get started in Real Estate?
How should I begin my investing journey?
How much money do I need to get started?
On this episode of the Before The Millions Podcast, we are answering all of those questions as they pertain to you. You may be overwhelm with all of the real estate strategies or confused as to how to get started but by the end of this episode you will leave with a crystal clear strategy and a commitment to that strategy…
Download this weeks freebie! –> Real Estate Newbie's Guide here to follow along with the exercises in the episode.