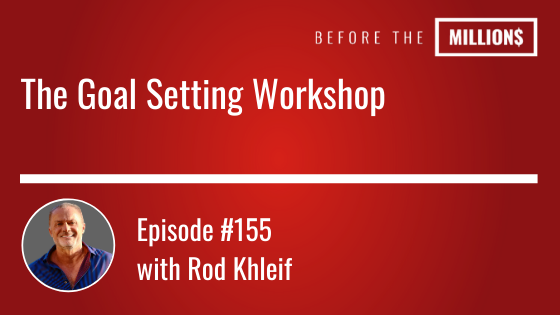 Building over 24 businesses in 40 years, Rod Khleif, today's guest, has seen what success and failures and tough times are all about. He has remarkably recovered from losing 50$MM in the 2008 cash.
Rod brings incredible authenticity and insight in real estate, business, success and life to today's show. Being one of the country's top real estate, business and peak performer luminaries, we decided to discuss goal setting during a personal or pandemic crisis.
Links Mentioned in Today's Episode:
Recommended Book:
Turning Pro by Steven Pressfield
Lifestyle Design App:
How To Virtually Buy Real Estate In Uncertain Times (LIVE Webinar)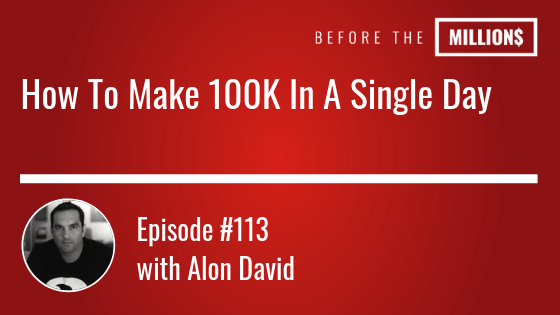 Alon David, founder and CEO of 90x, arrived in America without any business leads connections. He had no university network or promising internships. ALoN didn't even have a solid business idea. But he did have ambition. He had drive. He had the dream to make something of his life.
Over the next few years Alon, accomplish some incredible business feats by implementing a simple strategy in his daily life.
If you're looking for an episode that can help you not only effectively set goals, meditate better , but also achieve your dreams and change your life, then this one is for you.
–> Get your 90x goal planner here <–
15% off Your Next Order of 90x Journals and Planners: themillions15
Key Points From This Episode:
Steps to go from dreams to goals to plans
Focusing on people vs dollars
Profound effects of meditation (and how to enhance)
Strategies for becoming present
Links Mentioned in Today's Episode:
Before the Millions Book:
Think and Grow Rich
Listen to this books for free!
Lifestyle Design Apps:
–> Get your 90x goal planner here <–
15% off Your Next Order of 90x Journals and Planners: themillions15