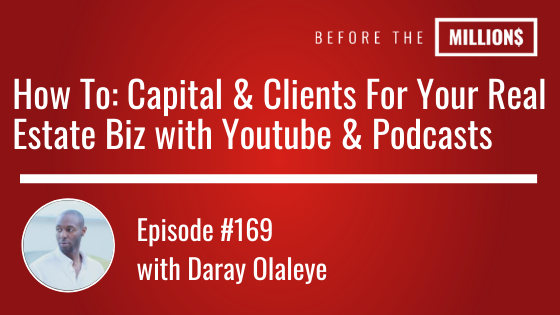 On this episode, you'll learn the exact process for using Youtube and Apple Podcasts for more exposure for your business.
Maybe you're a real estate investor, hard money lender or real estate agent looking for more clients or money for your deals. It's imperative to consistently build relationships.
In this day and age, while some social media channels work more than others, we've decided to explore 2 of the most effective: Youtube and Podcasts.
Being featured/interviewed on the right show can change everything in your business. Whether you're just starting out, an occasional flipper or a super successful syndicator, this episode will show you the step by step process for getting more exposure for your real estate business with the most powerful mediums around.
Links Mentioned in Today's Episode: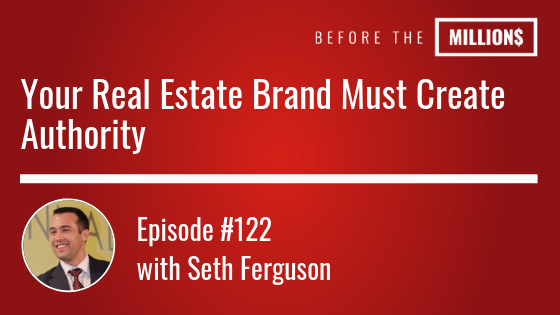 Seth Ferguson, today's guest, is recognized as a real estate industry leader. With a decade of high-performance experience behind him, he has excelled in building businesses in several branches of real estate. Seth began his career in real estate on the residential brokerage side, when he got the idea to create his first product, a book!
With his first book, seth realized the power of positioning himself as a thought leader as will as the power of adding value to others while the book single handedly created more sales for Seth's business.
He went on to build on the idea of being an authority in the real estate space to reach the masses and to generate more revenue. Seth faced a critical moment in his life where he lost everything he owned to his former spouse but reframed his story and turned it into victory.
Today Seth is a TED talk speaker, podcaster, author and investor that continues to build his brand around real estate to get to his real estate goals that much quicker.
Key Points From This Episode:
How a Realtor can drive more sales by writing a book
The type of products and services that help your real estate business
How to raise capital through brand building
Where marketing is going in 2020 and why video is important
Seth's transition from single family to multifamily
What Seth did when his ex took everything, including his real estate
Links Mentioned in Today's Episode:
Recommended Book:
Rich Dad Poor Dad by Robert Kiyosaki
Listen to this books for free!
Lifestyle Design App: