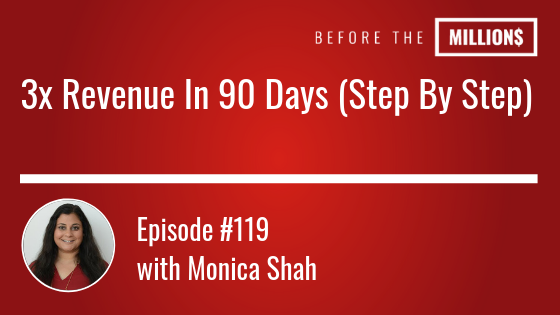 7 figure business owner and revenue coach, Monica Shah, is on the show today and cover a wide array of topics that stem from 3x'ing your business revenue in 90 days or less.
Monica Shah has travelled all over the world catering to women and helping business owners thrive in their pursuits. If you're struggling to understand what to focus on in your business or you are falling short of your revenue goals, this episode will give you a step by step process for blowing past your progress markers!
Key Points From This Episode:
Money exercises that will change your life
Fear, resistance and procrastination awareness
How to release judgement and shame around money
Why sacred time is important
The #1 thing to focus on in your first 2 years in business
How to measure your value
Links Mentioned in Today's Episode:
Before the Millions Book:
Surrender Experiment by Michael J. Singer
Listen to this books for free!
Lifestyle Design App: