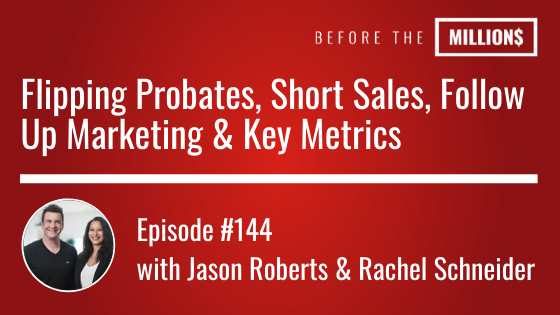 Jason Roberts and Rachel Schneider have always been fascinated by the world of real estate. In 2001, while still in their early 20's, Jason and Rachel decided that instead of working for someone else, they would rather be in charge of their own destiny and opened a mortgage company.
They eventually built that business into a multi-million dollar company, where they closed over 3000 real estate transactions. Then the market crashed and they had to find a new way to use their real estate talents. That is when they went into real estate investing and started down a new path.
But since, implementing the real estate strategies they have honed over time they have since closed well north of 300+ real estate transactions with pre-foreclosures/short sales, wholesales and probates.
Key Points From This Episode:
How Jason and Rachel started and grew their mortgage business to over 100 employees
The ins and outs of the short sale business
How to grow a multi million dollar business with pre foreclosures & probates
Outside the box follow up systems with sellers to close more deals
The 7 key metrics to track in your real estate business
The impact a personality test like DISC and Myers Briggs can have on your life and business
Links Mentioned in Today's Episode:
Recommended Book:
10X Rule by Grant Cardone
How to Win Friends and Influence People by Dale Carnegie
Think and Grow Rich by Napoleon Hill
Listen to these books for free with Audible!
Lifestyle Design App: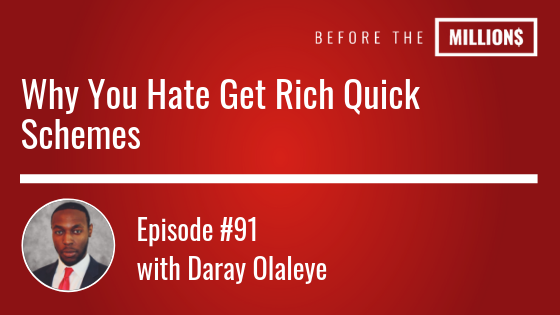 Join me on this bonus Friday episode for '3 Reasons Why You Hate Get Rich Quick Schemes'…
It's time to change our beliefs about money…
Links Mentioned In The Show: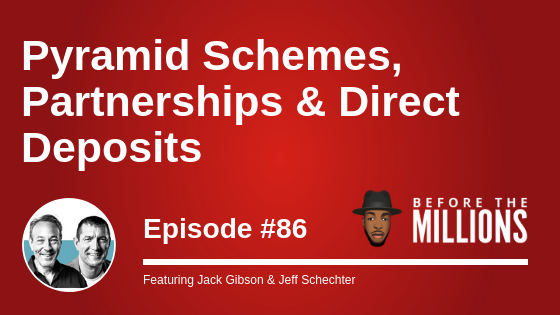 On today's show, we have on the dynamic duo, Jack Gibson and Jeff Schechter aka "Shecky". Through an unusual chain of events and business relationships, he met Jack on a consulting call. Very quickly, they realized that they had the same interests and passions in real estate. They formed their partnership and never looked back.
Our conversation centers around debunking the negative associations with Multi-Level Marketing (MLM's) and pyramid schemes. You'll learn about how beneficial some of these programs really are. We also highlight the benefits of a great partnership and how you can ensure that you're always making the right choice in a potential partner. We close the conversation with a focus on turnkey investing and how you can start getting direct deposits to your account every month with this strategy.
Key Points From This Episode:
Why Pyramid Schemes are not dead
The benefits of Network Marketing and Door to Door Sales
How to classify your beliefs around money and success
The power of the right partnership
The best kept secret to self development
How you can invest, collect checks and let someone else do all the work
Links Mentioned in Today's Episode:
Before the Millions Book:
The One Thing by Gary Keller
Rich Dad, Poor Dad by Robert Kiyosaki
Listen to this books for free!
Lifestyle Design App:
Access The Best Strategies, Tips & Advice !
Every week, we send an email sharing my best advice, tips and strategies related to Real Estate Investing. Each of these weekly emails contain relevant and actionable information that can help you no matter where you are in your investing journey.