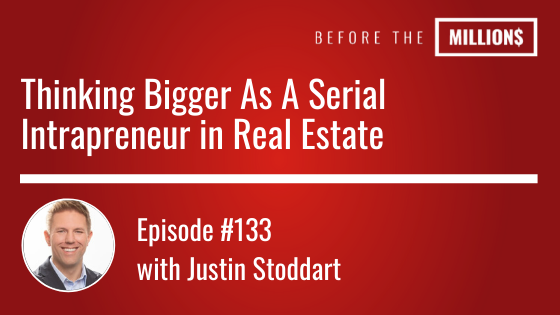 Justin Stoddart, today's guest, was raised by entrepreneurial parents and as a result, was involved in business conversations as early as age five. Justin enjoyed a stint in 100% entrepreneurial role until a few life events allowed him to realize that he would enjoy a more prosperous and fulfilling life as an "intrapreneur" within an organization.
I love how Justin was able to design his lifestyle within the business setting. Now, his day-to-day entails being knee-to-knee with real estate agents through individual or team consultations, trainings and masterminds.
Key Points From This Episode:
Becoming irreplaceable as an intrapreneur
How Justin created a powerhouse mastermind
Practicing the abundance mindset in business
Applying the go-giver concept
Are you a go-getter or a go-giver?
Links Mentioned in Today's Episode:
Recommended Book:
10X Rule by Grant Cardone
Listen to this books for free with Audible!
Lifestyle Design App: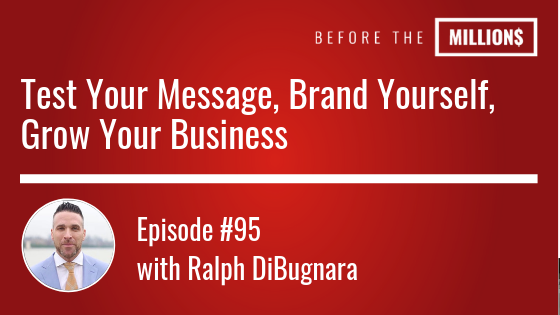 As a mortgage banker with an eye on millennial demographic and a reputation as a media liaison, Ralph is redefining the role of the banker in today's buyer centric real estate market. There is a new world real estate game and if you're not branding yourself in the 21st century no matter your age or background, Ralph believes that you are missing out on so much opportunity.
On today's show we discuss exactly what it means be become a niche brand as a real estate investor, professional or entrepreneur. In today's world, its becoming more and more imperative to carry an online/social media presence to grow and expand your business. If you haven't yet thought about social media as a source for business, this episode is for you.
Key Points From This Episode:
Where interest rates are heading in 2019
08 crash from a New York brokers' point of view
The millennial buyers market share
How to use PR to brand yourself
Using Instagram to grow your business
How to test your message
Links Mentioned in Today's Episode:
Before the Millions Book:
Unbreakable by Tony Robins
Listen to this books for free!
Lifestyle Design App: LinkedIn
Before The Millions Workshop: Create and Grow Your Real Estate Portfolio
Before The Millions Mastermind: Expand Your Real Estate Related Business and Life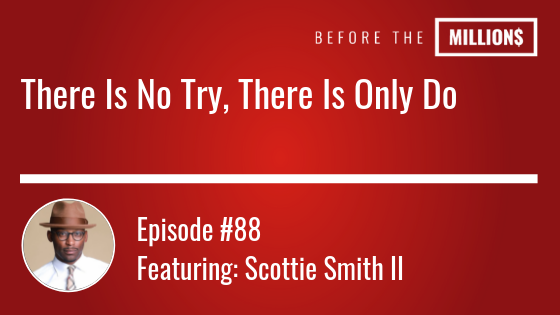 As a Real Estate Broker and avid Entrepreneur, Scottie Smith has a simple goal; To Help People. His lifelong mission has and will always be to help people, using his passion for real estate as the vehicle to do so. On a mission to do just that, he has been recognized nationally by the National Association of Realtors Magazine as one of the Top 30 brokers under 30.
On today's episode Scottie and I discuss the importance of metacognition and how important it is to be aware of one's own thoughts. Scottie provides insights to Real Estate Agents looking to add "Investor" to their title. To end the segment, there's a development deal that Scottie has under contract. This deal comes with a Robin Hood twist. I'll give you a hint, it has to do with: Affordable Housing.
If you haven't already, be sure to join our challenge. The BTM 5K in 30 Day Challenge is for those who want to jump start their investing journey and earn big cash fast. You've been warned.
Key Points From This Episode:
Scotties early childhood and his entrepreneurial start
Why you should learn to be aware of your thoughts
Scotties motto that "There is no try, only do"
Advice for all agents (you're going to want to know this)
How Affordable Housing can be the premise of a thriving business
Links Mentioned in Today's Episode:
Before the Millions Book: