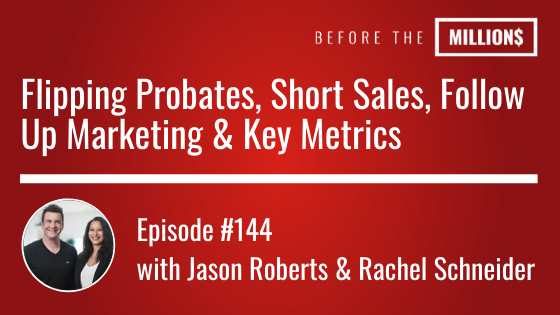 Jason Roberts and Rachel Schneider have always been fascinated by the world of real estate. In 2001, while still in their early 20's, Jason and Rachel decided that instead of working for someone else, they would rather be in charge of their own destiny and opened a mortgage company.
They eventually built that business into a multi-million dollar company, where they closed over 3000 real estate transactions. Then the market crashed and they had to find a new way to use their real estate talents. That is when they went into real estate investing and started down a new path.
But since, implementing the real estate strategies they have honed over time they have since closed well north of 300+ real estate transactions with pre-foreclosures/short sales, wholesales and probates.
Key Points From This Episode:
How Jason and Rachel started and grew their mortgage business to over 100 employees
The ins and outs of the short sale business
How to grow a multi million dollar business with pre foreclosures & probates
Outside the box follow up systems with sellers to close more deals
The 7 key metrics to track in your real estate business
The impact a personality test like DISC and Myers Briggs can have on your life and business
Links Mentioned in Today's Episode:
Recommended Book:
10X Rule by Grant Cardone
How to Win Friends and Influence People by Dale Carnegie
Think and Grow Rich by Napoleon Hill
Listen to these books for free with Audible!
Lifestyle Design App: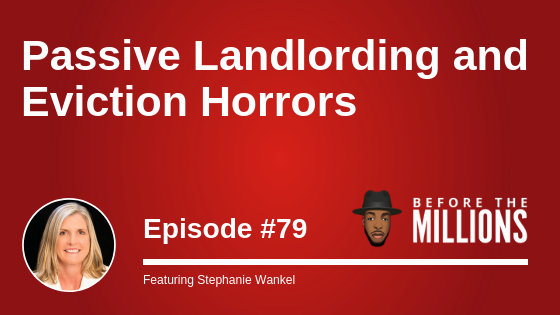 Stephanie Wankel is a Colorado native, and loves the outdoor lifestyle. Stephanie has been a real estate investor for over a decade, and continues to grow and manage her portfolio of single family home rentals, she's done it all: property management, 1031 exchanges, evictions, turnkey, Airbnb, etc. Recently, Stephanie has gotten serious about growing faster through multifamily and has created New Heights Investment Group where they connect investors with private opportunities to participate in passive real estate investments with some of the most experienced, strategic partners in the industry. She wants to give encourage to others and believes if she can do this business while working full time and being a busy mom, that anyone can do it.
On today's episode, we talk to Stephanie about how attitude is everything and action is the key to conquering your fears in business and life. Stephanie shares how to decide when you should start looking for a property manager vs. managing your rental properties yourself. You'll also learn the differences between of being in a tenant-friendly state vs. landlord-friendly state. Lastly, we wrap up the episode about how you can leverage your experience as a landlord into becoming a full-time investor earning passive income.
Key Points From This Episode:
How to prioritize your 9-5 while becoming being a real estate investor (the #1 thing you must do)
Landlord 101: How to handle convictions, tenants, financial, legal matters and more
How Stephanie transitioned from being a fatigue landlord to owning multifamily rentals around the country
Why finding fatigue landlords can be a great way to get started in real estate
Links Mentioned in Today's Episode
Stephanie's Website: www.newheightsinvestmentgroup.com/
Stephanie's Favorite Book: The Miracle Morning https://amzn.to/2yGw8kB
Stephanie's Favorite Lifestyle App: Way of Life is your assistant to break a bad habit or build a good ones with spending less than a minute daily. https://wayoflifeapp.com/
Freebie: Download any 2 audio books for free when you try audible for 30 days: https://beforethemillions.com/book
Access The Best Strategies, Tips & Advice !
Every week, we send an email sharing my best advice, tips and strategies related to Real Estate Investing. Each of these weekly emails contain relevant and actionable information that can help you no matter where you are in your investing journey.