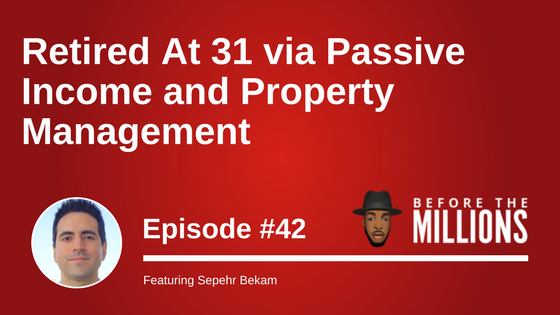 I'm not sure if there is a truly 100% passive investment out there but rental real estate comes pretty close, especially when you have the right property management team in place to oversee the day to day activities of your business.
Today we had the pleasure of interviewing multifamily investor, Sepehr Bekam. In our conversation, we learn about how we can truly create passive income with real estate investing through property management. We learn the pitfalls of hiring a bad manager and we get to hear some horror stories as well.
Sep Bekam is founder and CEO of Bekam Investment Group. He is a former electrical engineer and started investing in 2010. He retired at the age of 31 and is a full-time, professional real estate investor. Sep and his Team have successfully repositioned challenging neighborhoods and have literally "moved the line" to make communities safer, cleaner, and more affordable. Bekam Investment Group currently owns 9 multi-family properties, an office building, and more than 120 houses in 5 states.
You don't want to miss this one!
Links mentioned in the show:
Access The Best Strategies, Tips & Advice!
Every week, we send an email sharing my best advice, tips and strategies related to Real Estate Investing. Each of these weekly emails contain relevant and actionable information that can help you no matter where you are in your investing journey.