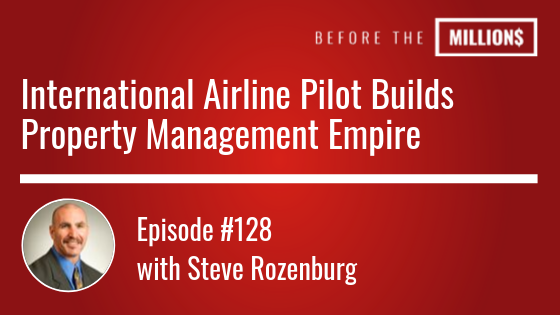 Steve is an international commercial Airline Pilot who turned investor after the shock of 9/11 turned his airline career world upside down and the "safe-secure" job was anything but that. This is when he realized he needed to be in control of his own destiny. Since then he has owned dozens rental properties as well as apartment complexes, he has also flipped and wholesaled hundreds of properties.
In the beginning, he failed miserably as a landlord due to terrible tenants, worse neighborhoods and zero structure. It took him years, but with the help and guidance of mentors and coaches they have figured out how to leverage each other's strengths to successfully build a multi-million dollar property management business
Key Points From This Episode:
How 9/11 changed Steve's life as a pilot for the better
How Steve travels to Australia twice a month
The power of social media in your business
Low income, high cashflow properties
Scalability, Marketability and Opportunity and why they're key
How to manage 1000 properties
Links Mentioned in Today's Episode:
Before The Millions Facebook Group
Recommended Book:
10x Rule by Grant Cardone
Listen to this books for free!
Lifestyle Design App: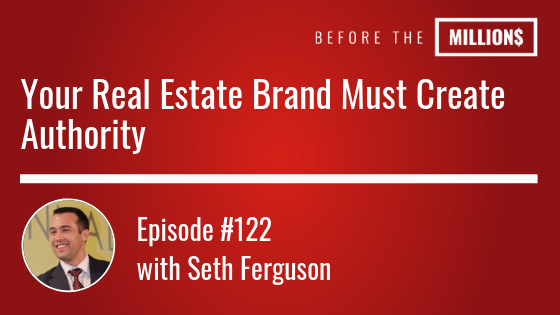 Seth Ferguson, today's guest, is recognized as a real estate industry leader. With a decade of high-performance experience behind him, he has excelled in building businesses in several branches of real estate. Seth began his career in real estate on the residential brokerage side, when he got the idea to create his first product, a book!
With his first book, seth realized the power of positioning himself as a thought leader as will as the power of adding value to others while the book single handedly created more sales for Seth's business.
He went on to build on the idea of being an authority in the real estate space to reach the masses and to generate more revenue. Seth faced a critical moment in his life where he lost everything he owned to his former spouse but reframed his story and turned it into victory.
Today Seth is a TED talk speaker, podcaster, author and investor that continues to build his brand around real estate to get to his real estate goals that much quicker.
Key Points From This Episode:
How a Realtor can drive more sales by writing a book
The type of products and services that help your real estate business
How to raise capital through brand building
Where marketing is going in 2020 and why video is important
Seth's transition from single family to multifamily
What Seth did when his ex took everything, including his real estate
Links Mentioned in Today's Episode:
Recommended Book:
Rich Dad Poor Dad by Robert Kiyosaki
Listen to this books for free!
Lifestyle Design App: