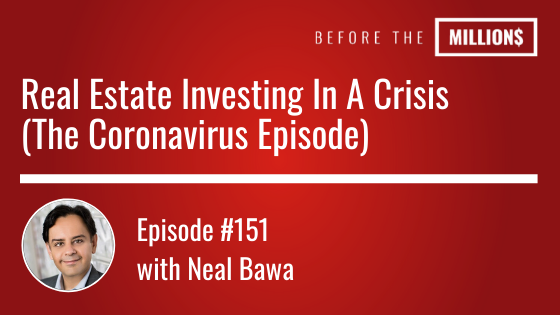 COVID-19 is the biggest news headline since 9/11. This virus has had and will continue to have massive effects on international markets for years to come.
In the meantime, what are real estate investors doing about their property? What are newbie investors doing about getting started? What are home buyers and sellers doing during this time of uncertainty? Is now the perfect time to buy real estate or is it time to hold out?
Today's guest, Neal Bawa is a technologist who is universally known in real estate circles as the Mad Scientist of Multifamily. Besides being one of the most in-demand speakers in commercial real estate, Neal is a data guru, process freak and outsourcing expert. Neal treats his $250+ million-dollar portfolio as an ongoing experiment in efficiency and optimization.
On today's show, Daray and Neal discuss the effects of the coronavirus in the 2020 real estate market. You'll learn if and when to jump in and you'll also understand the real effects, backed by data, of the different real estate asset classes as a whole.
Key Points From This Episode:
How to use public city data to select your real estate investing market
Bold prediction: Lower real estate prices for the next 1 to 2 quarters.
Bold prediction: Buy Strip Malls for 50-60% off
Neal prediction on the healthcare industry boom in the next 10 years (i.e medical office REITs)
Worldwide forgiveness of all debt coming soon? (Debt Jubilee)
Links Mentioned in Today's Episode:
Recommended Book:
Miracle Morning with Hal Elrod
Listen to this books for free with Audible!
Lifestyle Design App: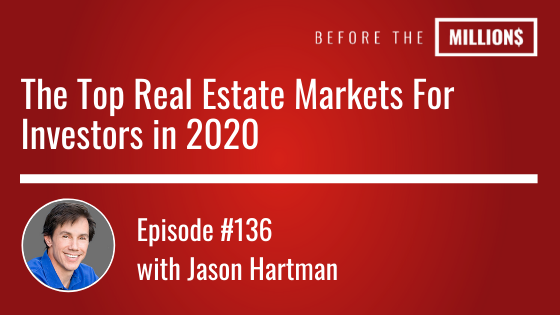 The United States offers nearly 400 distinct and diverse markets while most media pundits characterize the "housing market" as if it were a single entity. Real estate cannot be described that simply – It's just not accurate. There is NO such thing as a United States real estate market. However, there IS an Atlanta, Georgia or a Dallas, Texas real estate market.
On today's show, we take a deep dive into the US real estate market and break it down with many examples of cities and states to invest in next.
Today's guest, Jason Hartman has been involved in several thousand real estate transactions and has owned income properties in 11 states and 17 cities. Not only do we discuss real estate markets but also team building and the benefits of inflation.
Key Points From This Episode:
Distinguishing the 3 real estate markets

The "Thou Shall Not Gamble" mantra

Why investing in a linear market is best
A run-through all of the real estate markets in the US
The secret inflation benefits of investing
How investors really get rich with real estate
Links Mentioned in Today's Episode:
Recommended Book:
7 Habits of Highly Effective People
Mission Success
Listen to these books for free with Audible!
Lifestyle Design App: