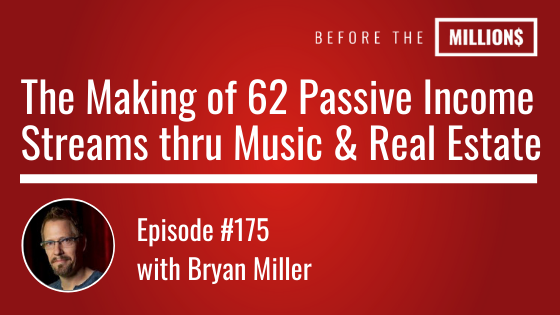 Today's guest, Bryan Miller, is an artist by day and investor by night.
The award winning musician has built an investment portfolio with 60+ streams of income and enjoy a portion of the cash flow from 25,173 rental units which include single family rentals, self-storage units, mobile home pads, retail strip malls, trust deeds and multi-family apartments.
It's easy to think that very few could reach these accolades until you realize that Bryan started out by cutting costs and saving $800 per month for 3 years to get the ball rolling. His story goes to show that when you combine financial literacy with massive action, the results can be outstanding.
Todays episode comes with a breath of inspiration as well as a few potential income streams to consider for your own portfolio.
Links Mentioned in Today's Episode:
Recommended Book:
The Millionaire Real Estate Investor
Listen to this books for free with Audible!
Lifestyle Design App: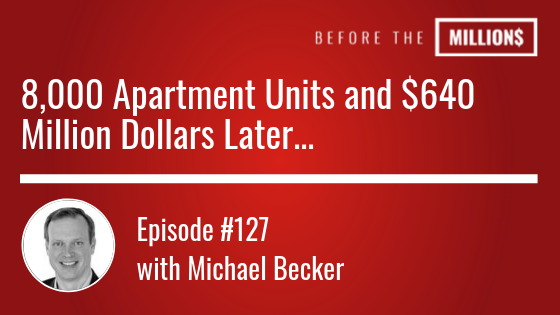 Michael Becker is a banker turned seasoned apartment syndicator with 8000+ units acquired. He currently has $650 Million assets under management. Michael is an expert in commercial financing, including underwriting, due diligence, financial analysis and preparation of marketing materials.
On today's episode, Michael and I discuss the current state of the real estate market and what a new investor needs to know to get started with apartments. It's not always about what you know, in fact it's almost never about what you know. We'll discuss the power of leverage and taking notice of the resources in your circumference.
Key Points From This Episode:
Why Michael made the move from single family to multifamily
Different ways to raise capital for deals
How to create a consistent pipeline of opportunities in any market
How to avoid taxes legally
Michaels advice for getting started in real estate
How to work with brokers on apartment deals
The difference between an active and passive apartment investor
Links Mentioned in Today's Episode:
Recommended Book:
Tax Free Wealth
Listen to this books for free!
Lifestyle Design App: