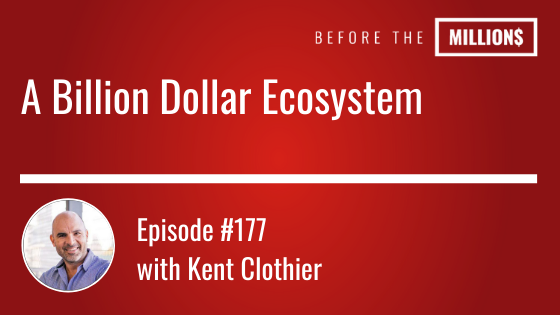 Today's guest, Kent Clothier, has built a real estate ecosystem like no other.
After growing a 1.8 billion dollar company in the grocery niche, he gets kicked out and looks to wholesaling as his primary source of income. In his first year as a wholesaler, he grossed over 1 million dollars and has since went on to grow a company that has flipped over 5,000 properties and manages another 5,000.
Kent's success prompted him to build an entire ecosystem around his investing efforts. On today's show, we'll talk about the ins and outs of building an ecosystem that creates multiple streams of income. Today Kent's income ecosystem consists of real estate deals, live events, coaching, masterminding and software.
Key Points From This Episode:
Why seller financed notes are the next hot topic
How to reverse wholesale
Ken't mindset after building and unwillingly exiting an 1.8 billion dollar company
How Ken't 'selfishness' is able to serve hundreds of thousands of people everyday
Links Mentioned in Today's Episode:
Recommended Book:
The Alchemist by Paulo Coelho
Listen to this books for free!
Lifestyle Design App: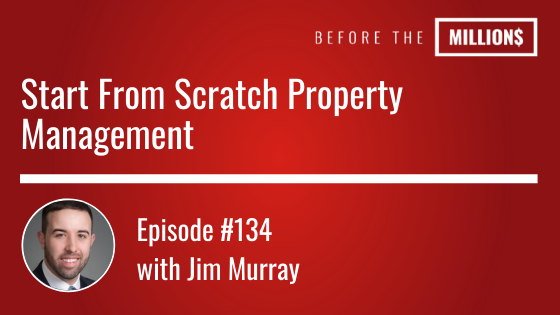 Over the past ten years, Jim's multifamily real estate investments have blossomed into a successful property management company. To date Jim manages over 700 units and as an investor himself, specifically caters to real estate investors.
On today's episode, we discover the interworking of Jim's business and we teach you how you can get started with your own management company without having a whole lot to work with.
Key Points From This Episode:
How to achieve financial, location and time freedom
Without any experience, you too can be a property manager
How Jim grew to manage over 700 units
The numbers and how much you make as a PM
The responsibilities of a property management company
Links Mentioned in Today's Episode:
Recommended Book:
The Wealthy Gardener
Listen to this books for free with Audible!
Lifestyle Design App: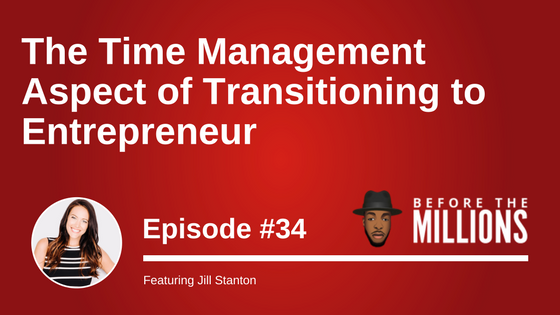 Are you having trouble carving out time to grow your business while maintaining 9 to 5 work? On today's episode we interview an expert at time management but more importantly an expert at "screwing your 9 to 5".
Jill Stanton is the co-founder of Screw the Nine to Five—her and her husband, Josh's slice of the internet where they teach unsatisfied 9-to-5'ers how to hit the eject button on their careers and start a business online without all the overwhelm, frustration or temptation to day-drink.
Topics discussed on today's episode:
Productivity Tools/Hacks
Whether you should niche your business or not
How to find gaps of time in your day to purchase your first investment
How to manage your free time to grow you business
Links mentioned in the episode:
Access The Best Strategies, Tips & Advice!
Every week, we send an email sharing my best advice, tips and strategies related to Real Estate Investing. Each of these weekly emails contain relevant and actionable information that can help you no matter where you are in your investing journey.