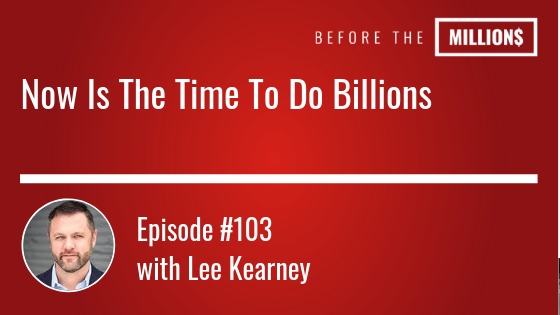 Lee Kearney is one of the nation's most active and successful single-family real estate investors, having flipped over 7500 houses in the last decade, totaling over $500 million in property. Lee is known as the leading expert in understanding and leveraging real estate market cycles. Today, Lee has the his sights set on billions as he diversifies his interests.
On today's show, Lee and I discuss to powerful effects of mentorship and how you can find and approach your next mentor. Lee has been on the front lines of flipping homes, and his passion and expertise come into play as he inspires and educates real estate investors. This doesn't come without time restrictions so Lee and I also discuss time blocking and scheduling time to help people but more importantly scheduling time for family.
Key Points From This Episode:
How Lee has done 7,500 deals+ and counting
How to find and work with your 1st mentor
When you should protect your time
Lee's massive goal of becoming a billionaire
Links Mentioned in Today's Episode:
Before the Millions Books:
Tools of Titans by Timothy Ferris
Lifestyle Design App: Google Drive
Free Training: Building A Lifestyle Business Through Real Estate Investing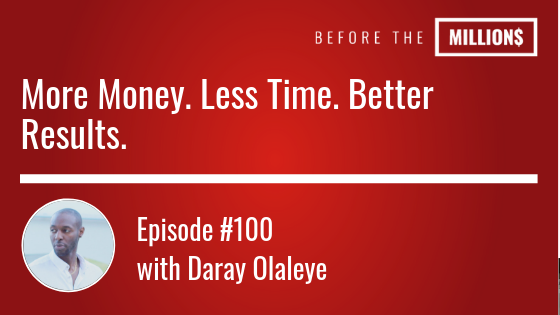 168 hours in a week.
56 hours a week is spent sleeping
50 hours a week spent working
62 hours a week left for overtime, errands, family time, business or 2nd job, cooking/cleaning, workout, leisure, volunteering, events, nothing, hobby, significant other, etc…
How in the world do we get it all done and have enough time to grow a business that'll allow us to escape the rat race?
Tune in to the 100th episode of the Before The Millions Podcast and you'll learn how to Make more with less time and with better results…
Before the Millions Books
4 Hour Work Week
12 Week Year
The One Thing
Listen to these books for free!
Lifestyle Design Apps
Free Training: Building A Lifestyle Business Through Real Estate Investing