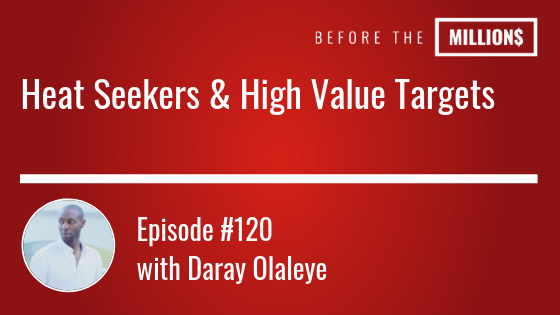 What's the best way to get in front of potential clients?
How do I leverage my current resources to grow exponentially?
Who should be helping me to build my business and have a bigger impact?
In this bonus, "heat seekers and high value targets" episode, I'll cover the exact what you need to know about scaling your business systematically with the time you've set aside afterwork. This one is a special treat, enjoy!
Key Points From This Episode:
How to figure out your most important business task
When and why to delegate, automate and delete
How to incorporate more $10,000 per hour tasks in your biz
Links Mentioned in Today's Episode:
Before The Millions Mastermind
Listen to your next 2 audio books for free!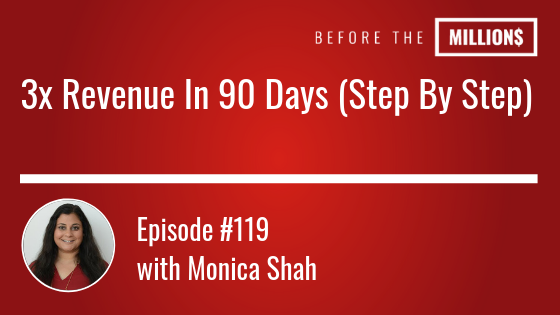 7 figure business owner and revenue coach, Monica Shah, is on the show today and cover a wide array of topics that stem from 3x'ing your business revenue in 90 days or less.
Monica Shah has travelled all over the world catering to women and helping business owners thrive in their pursuits. If you're struggling to understand what to focus on in your business or you are falling short of your revenue goals, this episode will give you a step by step process for blowing past your progress markers!
Key Points From This Episode:
Money exercises that will change your life
Fear, resistance and procrastination awareness
How to release judgement and shame around money
Why sacred time is important
The #1 thing to focus on in your first 2 years in business
How to measure your value
Links Mentioned in Today's Episode:
Before the Millions Book:
Surrender Experiment by Michael J. Singer
Listen to this books for free!
Lifestyle Design App: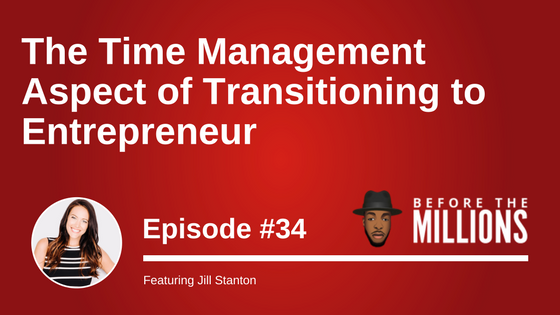 Are you having trouble carving out time to grow your business while maintaining 9 to 5 work? On today's episode we interview an expert at time management but more importantly an expert at "screwing your 9 to 5".
Jill Stanton is the co-founder of Screw the Nine to Five—her and her husband, Josh's slice of the internet where they teach unsatisfied 9-to-5'ers how to hit the eject button on their careers and start a business online without all the overwhelm, frustration or temptation to day-drink.
Topics discussed on today's episode:
Productivity Tools/Hacks
Whether you should niche your business or not
How to find gaps of time in your day to purchase your first investment
How to manage your free time to grow you business
Links mentioned in the episode:
Access The Best Strategies, Tips & Advice!
Every week, we send an email sharing my best advice, tips and strategies related to Real Estate Investing. Each of these weekly emails contain relevant and actionable information that can help you no matter where you are in your investing journey.