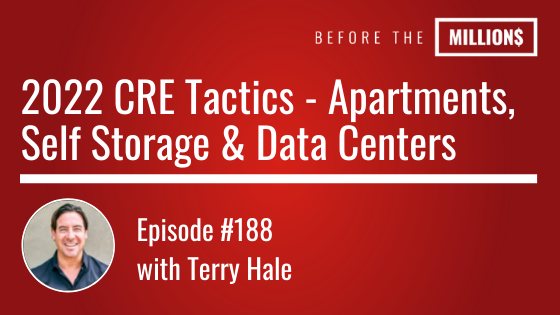 Today's guest, Terry Hale, is a commercial real estate rockstar with 20+ years experience in the industry. As an investor, Terry experienced the ups and downs of varying niches in the commercial space. Starting as an apartment investor, Terry abruptly realized that the self storage space was where he wanted to settle. It quickly proved to be one of the few asset classes that could produce in the worst of economy's.
Today we discuss Terry's transition to self storage, why he's such a strong advocate for it and where he see's commercial real estate going in the next few years. By the end of the episode, you will be crystal clear on the most important things you newbie investors to know and do when getting into apartments, self storage and data centers.
Key Points From This Episode:
How to calculate Cap Rate
Why Self Storage vs. Traditional Apartments in 2021?
Why Data Centers can be a sneaky lucrative asset class
How Attorney's kill deals
Why talking to Brokers is the most powerful thing a newbie can do
Networking or Underwriting, what's more important?
Terry's 3 Prong approach for analyzing deals
Links Mentioned in Today's Episode:
Recommended Book:
Think and Grow Rich Napoleon Hill
Lifestyle Design App: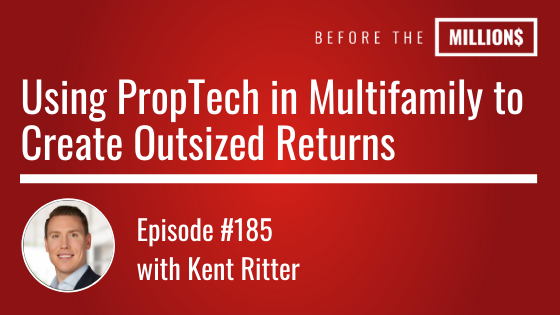 On today's show we are talking Technology & Real Estate and where those 2 worlds meet. Today's guest is multifamily investor and entrepreneur, Kent Ritter.
Kent is a former management consultant, start-up owner, and corporate executive turned full-time real estate operator. After a massive exit from his healthcare technology start up, he turned his eyes (and capital) towards real estate. His technology background, coupled with real estate allowed Kent to use property technology to create outsized returns from acquiring and improving mismanaged, undercapitalized, and undervalued properties.
On the show, we discuss the advantage of forward thinking approaches and the role technology plays in Kent's portfolio for creating greater returns on the properties that he repositions.
Key Points From This Episode:
The future of virtual leasing agents
How dynamic pricing adjusts can bolster your returns
(AI) Artificial Intelligence and Real Estate
How to vet new technologies
Kent's take on the Miracle Morning
The advantages of buying smaller properties
What a conservative underwriter does and doesn't look like
Links Mentioned in Today's Episode:
Recommended Book:
Wheelbarrow Profits by Jake and Gino Barbaro
Best Ever Apartment Syndication by Joe Fairless
Listen to these book for free!
Lifestyle Design App: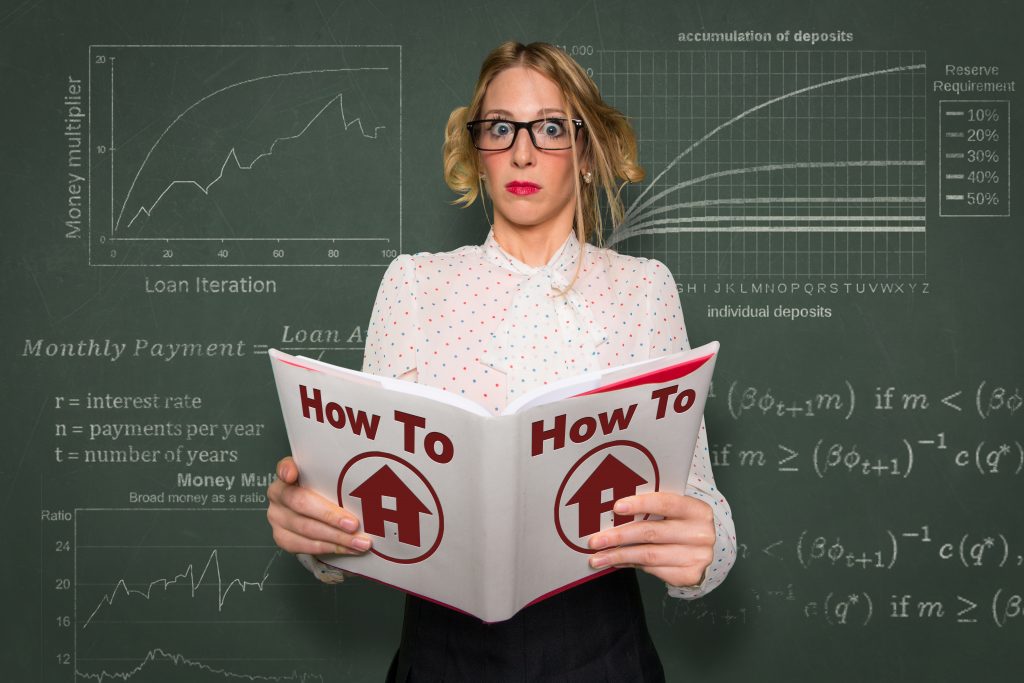 Buy Your 1st (Next) Real Estate Investment: The 12 Step Process.
In this episode we walk through the exact steps that I teach my coaching students to ensure that they close on their first property this year. I know you are thinking that this is too good to be true – but believe it! I want to make sure that as many people who are looking for a process to follow are equipped with the know how to purchase their first rental investment in 2018.
Here are the steps:
1. Real Estate Literacy
2. Goal Setting (SMART Goals)
Lifestyle Goals
Financial Goals
Real Estate Investment Goals
3. Choosing A Market
Types of Markets
Growth Market
Stable Market
Declining Market
Top-Down Approach
Economic Factors
Real Estate Factors
Regulator Factors
Local Market Factors
Investing Locally or Remote
4. Analyzing Deals
In Depth Analysis
General Rules of Thumb
50% Rule
2% Rule
70%Rule
For steps 5 through 12 along with 1-4 above, we have created a detailed 12 Step Process write up for your ease…
Simply click here to opt in our newsletter where the detailed 12 Step Process will be one of the first emails that you receive as we'll be emailing you the best tips, tricks and strategies weekly to help you on your investing journey.
Links mentioned in the show:
Rich Dad Poor Dad by Robert Kiyosaki (Physical Copy)
4 Hour Work Week by Tim Ferris
One on One Coaching with Daray
Access The Best Strategies, Tips & Advice!
Every week, we send an email sharing my best advice, tips and strategies related to Real Estate Investing. Each of these weekly emails contain relevant and actionable information that can help you no matter where you are in your investing journey.