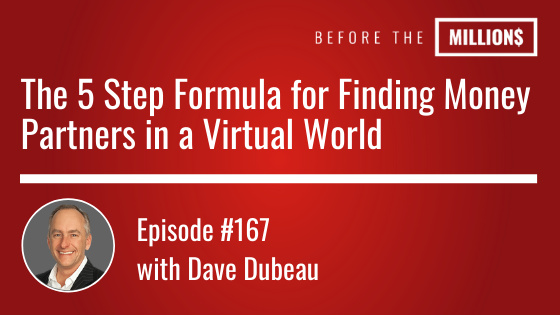 Today's guest, Dave Dubeau, like many investors used traditional financing to acquire his first few deals. Like many investors, before he could get the ball rolling, the banks cut him off.
On today's episode, we discuss Dave's plunge into finding money for his deals and how he's been able to create a systematic approach to it over the years. This approach is what he attributes to raising millions of dollars over the years and how he's been able to scale his portfolio and business to suit he desired lifestyle.
Key Points From This Episode:
Why it's important to build personal relationships
Actual scripts to contact your potential investors
How to raise money without being salesy
Tips for online meetings and presentations to potential partners
How to actually ask for the money
Why create an email warm up campaign for prospects
The importance of gift giving in business
Ideas for becoming an authority online
How to grow your business through referrals
Why you shouldn't 'pay' for referrals
Creating competition around your deals
Links Mentioned in Today's Episode:
Recommended Book:
The Ultimate Sales Machine by Chet Holmes
Listen to these books for free with Audible!
Lifestyle Design App:
Convertkit: Email Service Provider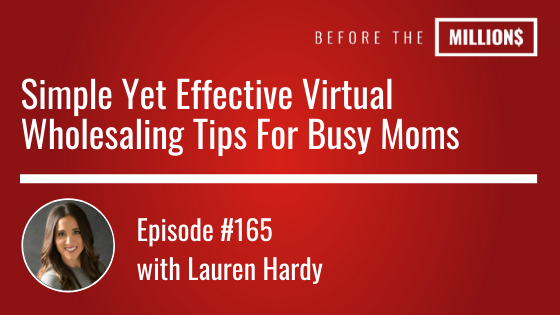 If you're too busy to get started in Real Estate, we have a plan for you.
Lauren Hardy, today's guest and mother of 2, does 50+ deals a year… and virtually. On today's show, we discuss the inner workings of her business and how she was able to get started in real estate with a 1 year old and another on the way. Having done hundreds of deals, Lauren shares her knack for choosing a market and hiring boots on the ground to do the hard work for her.
So if you're a busy professional, mom or dad and you struggle to find the time or the right guidance getting started wholesaling, then you're in for an amazing episode.
Key Points From This Episode:
How Lauren Manages to do 50+ deals a year
Lauren's big why and the divorce that changed everything
How to assess your risk tolerance and your investor type
Finding and vetting boots on the ground for virtual deals
The only 4 metrics that matter when wholesaling homes
Links Mentioned in Today's Episode:
Recommended Book:
Compound Effect by Darren Hardy
Listen to this books for free with Audible!
Lifestyle Design App: