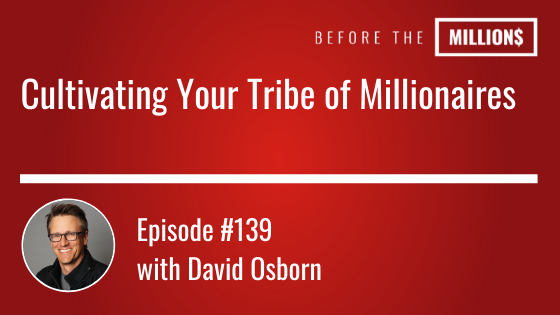 On today's show we have on the author of Wealth Can't Wait, Miracle Morning Millionaires and the new Tribe of Mentors as well as the founder of the sixth largest brokerage in the world, David Osborn.
Asking WHAT is missing in your life won't get you far, but asking WHO is missing is a game-changer. Tune in to this episode for a better understanding on how to cultivate your tribe of millionaires.
Key Points From This Episode:
Why David wrote 'Wealth Can't Wait'
A directive to attend your 1st Tony Robbins conference
How to harmonize with the vibration of success
Why masterminds are so effective
A vicious cycle vs. a virtuous cycle
Winning the morning to win the day
David's miracle morning routine and 2020 goals
Why everything changed when David met Pat Hiban
The 6 Effects of an Abundant Life
Links Mentioned in Today's Episode:
Recommended Book:
As A Man Thinketh
Think and Grow Rich
Listen to these books for free with Audible!
Lifestyle Design App: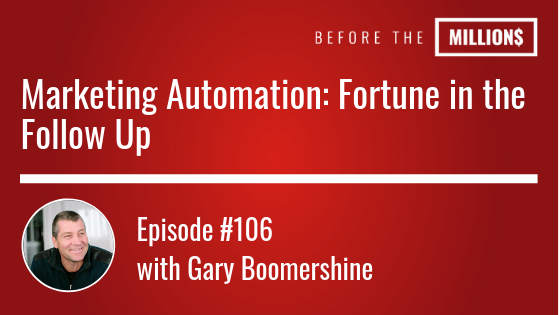 With a family legacy in the real estate niche, and a long successful career in enterprise and emerging technology markets, Gary Boomershine noticed the glaring opportunity to leverage people, processes and technology to gain a leg up in a changing and competitive marketplace. As he worked to develop and use the initial product and service, he saw his real estate business flourish by allowing him to work smarter – not harder and focusing on the one thing that makes money – talking to sellers and making offers.
On today's episode, we talk with Gary about scaling our real estate business, more specifically through our sales and marketing efforts. We talk heavily about lead capture, lead management and lead follow up. The fortune in this industry is in the follow up so this episode is gold for building a great follow up system.
Key Points From This Episode:
Making money vs. being wealthy
How to calculate your hourly rate
What is OPT, OPE and OPR
How a CRM can benefit your Real Estate Business
Links Mentioned in Today's Episode:
Before the Millions Book:
Traction by Gino Wickman
Samurai Selling by Chuck Laughlin
How I Raised Myself From Failure to Success in Selling by Frank Bettger
Listen to this books for free!
Lifestyle Design App: Workflowy
Special gift from Gary and Daray for the BTM listeners – Click here!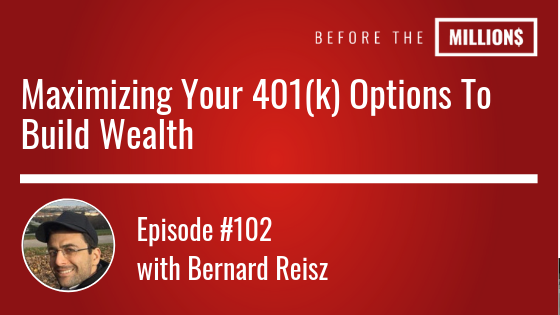 The 401K world has always had a big question mark around it. On this bonus episode, Bernard and I discuss the pitfalls of a traditional 401K and how you can take control of your retirement funds to maximize your wealth.
Key Points From This Episode:
401k vs IRA, which should you have?
How to maximize your retirement match
I'm about to graduate college, how should I invest?
What 2 things should look for in a service provider
Links Mentioned in Today's Episode:
Before the Millions Books:
What They Do With Your Money
Lifestyle Design App: vCita
Free Training: Building A Lifestyle Business Through Real Estate Investing