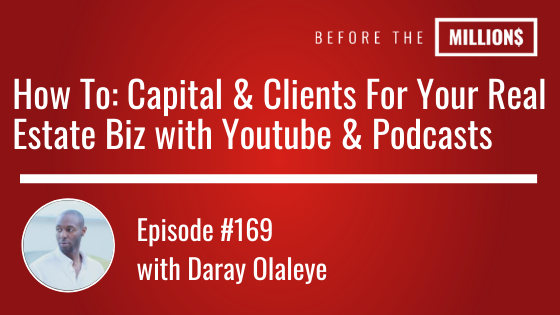 On this episode, you'll learn the exact process for using Youtube and Apple Podcasts for more exposure for your business.
Maybe you're a real estate investor, hard money lender or real estate agent looking for more clients or money for your deals. It's imperative to consistently build relationships.
In this day and age, while some social media channels work more than others, we've decided to explore 2 of the most effective: Youtube and Podcasts.
Being featured/interviewed on the right show can change everything in your business. Whether you're just starting out, an occasional flipper or a super successful syndicator, this episode will show you the step by step process for getting more exposure for your real estate business with the most powerful mediums around.
Links Mentioned in Today's Episode: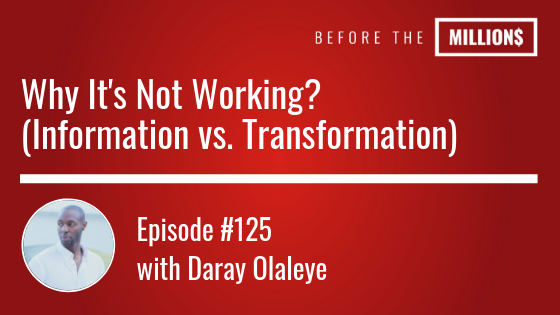 Why isn't your real estate business where you want it to be?
Why are you struggling in your journey to full-time self employment?
Why is it that you've learned so much yet have taken so little action?
On today's episode, I breakdown exactly what's keeping most of us from the transformation that we truly desire.
Links Mentioned in Today's Episode:
Before The Millions Mastermind