BTM116: The Real Secret To Manifesting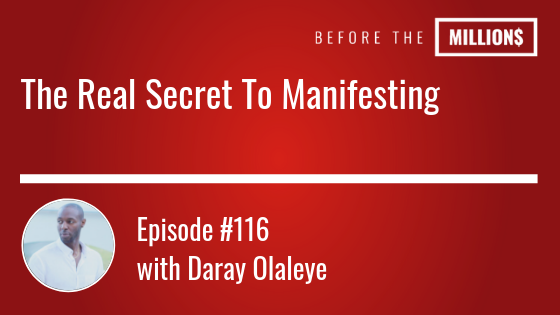 Are you aware of how your thoughts and beliefs are the only things holding you back from massive success? Have you been told that the real secret to goal setting is manifesting but you can't see how?
What if I were to tell you that the key to manifesting wasn't feeling good all the time? Well it isn't, and we're here to debunk this misconception on today's bonus episode. This show will be a game-changer that'll take your manifesting game to the next level!
Key Points From This Episode:
How to discover your true desires
What really holding the newbie entrepreneur back
How to show up as the entrepreneur you know you can be
How to make 10k per month now
Why it's important to dream and have a vision
Links Mentioned in Today's Episode:
Before The Millions Mastermind