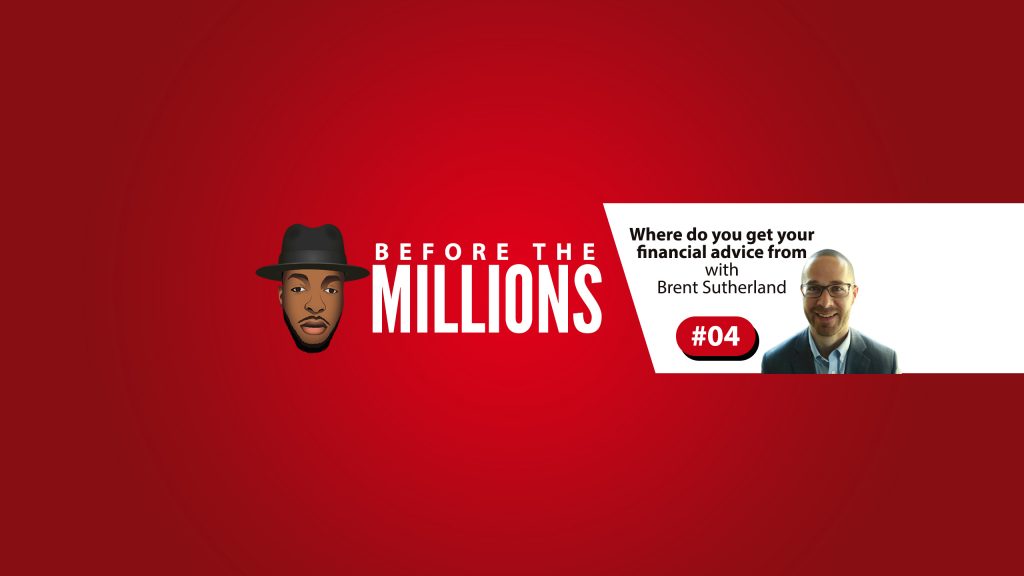 On today's show we have financial advisor and real estate investor, Brent Sutherland. Brent has worked in financial services for over 11 years, both in the corporate accounting and investment world, and in the boutique financial planning arena. He has witnessed, firsthand, how the financial services industry has fashioned itself into an overly complex machine…
Available to download via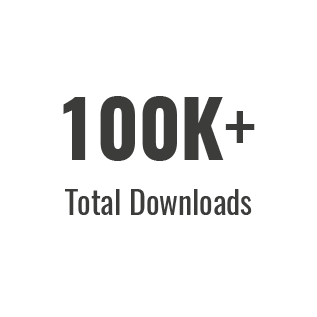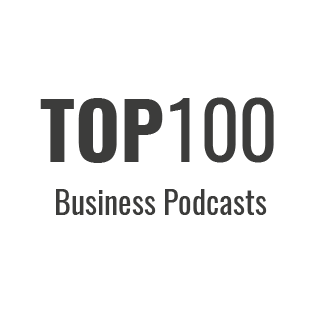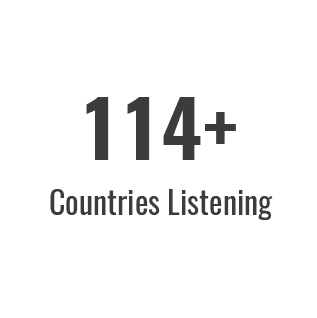 What Others Are Saying...
Podcast Reviews
Great Podcast

March 28, 2019 by Tlamontspeaks from United States

I have listened to quite a few episodes of this podcast. It offers rear value and has wet my appetite for looking at real estate as another stream. I am in full support.

Great listen

March 27, 2019 by Kofi Ankamah from United States

Great podcast! I've been following the podcast since episode 00 and haven't missed one! Daray my brother keep inspiring you have something great on your hands. Kofi.A

Great Insight!

January 10, 2019 by Bridget Ebner from United States

Fantastic content! Great questions & insight on how to take life & business to the next level!

I love it

January 7, 2019 by kibolt from United States

Love this podcast, keeps me learning and keeps me positive on my future plans! Thanks daray!

My favorite podcast!

November 29, 2018 by not happy anymore 23 from United States

I stumbled on the podcast in December 2017 and have been hooked ever since. I love the knowledge that is presented each week and it's only motivated me to grind more. I appreciate everything you do, man! Also, thank you for the guidance given during our breakthrough call. It didn't go on deaf ears.

Fantastic Information

November 24, 2018 by knatradio from United States

This podcast is really well done. They offer valuable information on a variety of topics. Informative interviews with knowledgable individuals. Wether you are a serious entrepreneur, or someone who is looking for was to generate some extra income, this podcast will help you meet your goals.

Great Show with Concrete Advice

November 21, 2018 by DahliaSnaiderman from Canada

Though I am not an entrepreneur, I still found the insight provided by Daray and the show as a whole to be extremely useful. You get a combination of concrete steps that one can take to be more productive and financially secure PLUS some tools for self-reflection; I loved that he brings up limiting beliefs and how to overcome them. A great listen for anyone hoping to improve their life- whether that be with a new job, a new business, or just a new app.

Amazing

November 4, 2018 by Grulisa from United States

Episode 73 was wonderfully inspiring and interesting.

Necessary

October 25, 2018 by Ranger Kickass from United States

As a fellow podcaster I appreciate receiving information and insight in an audible way. I am glad to be introduced to BLM and they came right on time! Look forward to catching up on the content!! And to note I like how help or information is offered rather or not the perfect match has been made. That's true partnership and community building.

Great show, very informative!

October 18, 2018 by Jwynt from United States

This is a great show, the hosts is very informative and the information that he is presenting is also accurate. If your an entrepreneur you can take definitely take notes or reassure what you have already heard. The host, "plants the seed and more or less leaves you with the tools to maintain the garden." Great show!

Informative and Engaging

October 10, 2018 by Kaiser0075 from Australia

I'm not normally one for self-help podcasts - even those that focus on assisting their listeners to make money. But Daray and his team have struck an excellent balance between being informative and remaining engaging without swaying over into being preachy. The guests are also often excellent with the highlight, for me, being the former FBI hostage negotiator. Do give this one a shot.

Great insights

October 8, 2018 by dizzy2389 from United States

Really enjoyable. Easy listen and solid sound quality. Any entrepreneur can find resourceful information by listening to this pod. Tons of high quality guests too and the episodes are essentially timeless.

Great show for investors and entrepreneurs!

October 8, 2018 by OnTheEdgeIAm from United States

First off, this show is geared towards those ready to take the leap into real estate investment. Daray is a great host with a great voice, calm and soothing yet with a sense of urgency that is motivating. The episodes are broken down thematically, so you can find a topic that pertains to you specifically. Tons of information with real-world applicability. Check this show out if you're considering your investment options.

In-depth analysis

October 7, 2018 by Olden1 from United Kingdom

A well edited and produced podcast. The host is engaging and knowledgeable. Interview style is relaxed and informative. Really enjoyed listening to the detail and deep dive into entrepreneurialism. Great podcast for those looking to improve and get tips on money management.

A Fantastic Resource for Success in Wealth.

October 7, 2018 by Bowden1818 from United States

Extremely informative podcast that I recommend everyone interested in making wealth should listen to without haste The episode I listen to featured Ryan G. Wright, a Real Estate Entrepreneur who goes into great details about Hard Money Lending, along with the good and bad of that source. Daray's skills as interviewer and host were very impressive. You can feel the confidence that he knows what he's talking about. If you want to be successful then Show Up, Show Up On Time, Show Up Prepared and listen to the BTM show.

Great Info with Great Production Value

October 5, 2018 by Nickname is taken?! from United States

This podcast sounds great, very easy on the ears, making for pleasant listening. Fascinating interviews on growing wealth, and very motivational message behind it as well. I love the positivity surrounding crafting your own success story. Highly recommend podcast for entrepreneurs!

Inspirational and Informative

October 5, 2018 by chelsearmerrow from United States

Not only did I learn a few things, I also feel motivated and inspired! The advice given is aimed at entrepreneurial real estate investing but it can also be applicable in all aspects of life no matter what field you're in!

A Compelling Podcast that Will Shift Your Mindset

October 5, 2018 by Crystal7174 from United States

As someone who has tried to succeed as an entrepreneur for more decades than I'd like to admit, I found the advice and interviews in Before the Millions compelling. I especially enjoyed Episode 73: Money Isn't Everything with Omar Khan. It wasn't until recently that I found my groove and what sets my soul on fire. How important is money in this journey? What about time? Is there such a thing as work-life balance? This episode helped shift my mindset. It was raw, honest, and deeply, DEEPLY, resonating. Deray is a fantastic host who keeps you engaged and hooked on every word. Highly recommended?

Good job

October 3, 2018 by Altremese Banks from United States

Better.

Money Isn't Everything

September 21, 2018 by ivegotamnesia from United States

this is a good podcast- I like the perspective on money and the message

Solid and Inspirational

September 18, 2018 by Tom Antion from United States

Listened to Omar Khan talking about "the money isn't everything" and multi family real estate units. Also a perfect show in alignment with my podcast "Screw the Commute." Daray talks extensively about getting away from working for others. He's darn right about that!

Love the host. Love the show

September 10, 2018 by Saoirse Sky from Philippines

Daray doesn't just interview and take from his guests, he also provides great insights and is obviously knows what he should say and do to help his audience. It's an amazing podcast where you know everything you learn can be used in whatever you want to do in life.

Learn you

August 31, 2018 by Rebel__RHOME from United States

Great episode. Learned some tricks to financial freedom

This show is great!

August 30, 2018 by Drewcifer Jones from United States

You need to listen to this show! Great hosts who are knowledgeable and entertaining. Check it out and leave them a review!

Thumbs up

August 4, 2018 by Sir Lumi from Nigeria

Stormed upon your podcast, find it so amazing and full of great insights. Keep up the good work.

Awakening the boss in you

July 9, 2018 by Brandon AK from United States

This podcast is so great for people who are really trying invest in themselves and bet on their own future.

Learning More each Episode

June 1, 2018 by Ackeem K from United States

BTM has expanded my knowledge on innovative wealth vehicles as well as the importance of understanding how to learn from the mistakes of others for a less bumpy road. Keep up the great work!

Inspiration & Information for the Entrepreneur

May 12, 2018 by Karen Briscoe, Author from United States

Information & Inspiration that transforms the business and life of the Entrepreneur - become a Successpreneur! Here's to your success! Karen Briscoe, author, creator & podcast host "5 Minute Success"

Must Listen to Podcast!

February 21, 2018 by JonesFromOAK from United States

Authentic. Genuine. Real. Thanks for all the great content!!!

Awesome show, highly recommend!

November 17, 2017 by J. Barshop from United States

Daray and his guests provide some incredibly compelling content that's consistently both educational and actionable. And Daray does a phenomenal job extracting those bits of gold listeners are looking for. I highly recommend listening and subscribing to Before The Millions if you want the knowledge AND mindsets to level up (and reach your overall business goals as a result)!

Great listen

September 20, 2017 by Kofi Ankamah from United States

Well put together podcast. Every interview has been great. Definitely worth subscribing to.

Powerful Podcast!

August 25, 2017 by joseqzada from United States

This podcast is fantastic! Daray is a great host and has had some incredible guests on the show ? This podcast is extremely powerful and inspiring. If you want more out of life and feel like your in a trap this podcast definitely makes you realize that you can be successful. It helps you see that financial freedom is attainable! An extremely valuable podcast that you simply should not overlook

Fantastic!

August 22, 2017 by Nick33gt from Canada

Takes you through the journey of young entrepreneurs. Especially like the focus on the early stages of each entrepreneurs story.

Love the show

July 30, 2017 by imutaban from United States

Daray has such a calming presence as he interviews accomplished guests. Very enjoyable.

Informative, Intriguing, and Immediately Useful!!

July 27, 2017 by Altremese Banks from United States

In one sentence: This podcast is a gold mine full of investing tips. Daray Olaleye, provides an entertaining podcast that will entice listeners regardless of their expertise. BTM is the perfect combination of guest interviews, ideas, and Olaleye's own personal touch that makes the podcast a must listen for all interested in financial freedom.

great energy!

July 25, 2017 by bigmickeyvits from United States

Loved the energy of Daray and his willingness to share his powerful message with the audience. Refreshing and entertaining and ideal for the entrepreneur!!

Awesome podcast!

July 22, 2017 by Corporate fan from United States

Tons of value. Listen and learn how to make your millions!

Very insightful

July 20, 2017 by OlaTheApartmentSyndicator from United States

BTM for great for those either looking to become an entrepreneur or to learn about investing. Daray does an awesome job of being a surrogate for the listeners and asking the right questions.

Love the insight!

July 19, 2017 by Nikki Olaleye from United States

So proud of what this podcast is doing and what it will continue to do and that is motivate people towards financial freedom and financial understanding. I'm learning so much and each guest is unique!

Recognizing Opportunity with Daray

July 19, 2017 by peals from United States

Thank you for your value, Daray. My mind always walks away from one of your podcasts with a wealth of knowledge. My brain and my net worth are eternally grateful. Continue the awesomeness.

Great info!

July 19, 2017 by JasonY1979 from United States

Awesome content for anyone looking to be or is an entrepreneur at heart!

100% recommended

July 18, 2017 by Lennonld from United States

Daray really offers great content with this podcast to all of us out there pursuing financial freedom through real estate. Keep it up!

Great podcast

July 13, 2017 by Todd Dexheimer from United States

Excellent podcast packed with great and useful information and knowledgeable guests.

Very inspiring

July 4, 2017 by Oyemi from Hungary

Daray and his guests are so inspiring. Every episode is loaded with tips and pointers for success in entrepreneurship and investment.

Must Subscribe!!

July 4, 2017 by nifemi23 from United States

This Podcast gives insight to The different ways of how to become successful. Everybody's path is different but the end goal is pretty much the same. This podcast sheds light on those different paths and gives the listener an opportunity for them to paint their own story.

I love your podcast!

June 22, 2017 by PKBL from United States

Truly inspiring; thank you!

Listen up!

June 19, 2017 by Nana Ankamah from United States

I am three episodes in currently and it was such a good listen, made my drive from Dallas to Houston breeze by. Make me ask the question "Am I truly going hard enough?". Great job Daray keep it up. Respectfully, Nana

Great Work!

June 16, 2017 by Subnailfary from United States

A big fan of Brent and his work. This is such a great podcast (LOVE the name btw)…you are going FAR Daray; keep up the great work! …find a problem and create a solution! Great advice and one of the many takeaways I received from this episode. Thank you guys for providing so much insight!

Enjoyed Listening!

June 16, 2017 by Javisonadia from United States

Could not agree more with "you are the average of the 5 people you surround yourself with the most"! They also have great taste in books!

Great Podcast

June 15, 2017 by Matthewwegray from United States

Living situation is such a smart idea! I'm going to have to start working on that next as I hate wasting money on rent. Great podcast!

Awesome Podcast

June 15, 2017 by Davidtearly from United States

I'm in school and this episode really helped put things into perspective for me! Hope we get to hear more from Sunny Burns in the future!

Enjoyable and Addictive

June 14, 2017 by ole skool from United States

First of all My 27yo daughter told me about this podcast series and asked what I thought. As I listened I was overwhelmed how incredibly relevant the dialog is and how people of any age can learn something. Continue providing a great service people are listening! Eric

Great Podcast

June 14, 2017 by Lkhgehejelejjs from United States

Thanks so much for the inspiration!

New Favorite Podcast

June 14, 2017 by Jackvo54nine from United States

Loved this! Both Daray and Sunny were knowledgeable as well as entertaining on my commute to work!

Millionites!

June 14, 2017 by Lenombar32 from United States

That intro bumper is mind-bogglingly awesome!

Keep up the good work

June 14, 2017 by Gavinrick@ from United States

Keep up the good work. I look forward to taking this journey with you. Congrats!

Awesome stuff!

June 13, 2017 by Hivelife280 from United States

Every entrepreneur needs to subscribe and pick up on these gems!

Amazingly Insightful

June 13, 2017 by Urban Gentleman from United States

I listen to Before The Millions every morning on my commute to work. The guests are extremely insightful and Daray is remarkably engaging, with both the guest and his listeners. MY FAVORITE PODCAST!

Amazing podcast!

June 13, 2017 by fredrickohen from United States

Highly recommend for today's young professionals.

Two Thumbs Up

June 13, 2017 by ericajeneé from United States

If you're tired of working a 9 to 5 and don't know where to start, this is by far one of the best podcast to be inspired to start your own venture. Especially a great listen for Millennials.

Great Podcast with Great Content

June 13, 2017 by Eogb from United States

Worth listening to. Highly recommended.

Fav podcast right now

June 13, 2017 by Reed50 from United States

Thanks for the great stories and interview. All of your stories are very interesting. I'd love to hear from some young real estate professionals who were able to get financing with almost no money to put down and the routes they took. Keep up the great work.

Thank you!

June 13, 2017 by James999- from United States

Hi Daray, thank you so much. This is a great podcast. I like your interview style and the path down which you travel with your guests.

Nice one Daray.

June 13, 2017 by Sam!!!* from United States

The sky is not the limit for you. I wish you well on all your endeavours. Happy Birthday as well. God will bring to pass all His promises over your life.

Before the Millions is informative and engaging!

June 13, 2017 by Kevin&max from United States

Daray and the Before the Millions team select great guests and share valuable information on varying topics. Finance and investing is a foreign language to me, so I appreciate BTM for making it make it make sense. Each week's episode is just as resource rich as the previous. Add Before the Millions to your favorites!

Great show

June 9, 2017 by EtimJohn from United States

Great insight from different minds!

Success

June 8, 2017 by Ike N. from United States

Solid content on each podcast. Great work Daray! Very informational!

Great podcast for all millennials and entrepreneurs!!

June 8, 2017 by Tre' Lynn from United States

As a current entrepreneur, I get tons of value listening to Before the Millions to help me stay focused on my vision and also tips on how to manage my finances!! Great listen, keep them coming!

Host is in it for the right reasons

June 8, 2017 by brsace from United States

As a guest on the show, I can tell you from firsthand experience that Daray is here to dedicate himself towards the greater good, which shines through in the show. Good vibes, well curated, inspirational and educational. Definitely give it a listen!

Gold Nuggets!

June 8, 2017 by kOnwu from United States

Awesome podcast for anyone looking to change! The information is invaluable and it's doable because its coming from people who've been there. I've definitely motivated! For everyone who's willing to change your mindset and get off the couch of complacency and comfort then this podcast is definitely for you! Good stuff Daray! Keep inspiring. ??

Great Podcast!

June 7, 2017 by cemensah from United States

Great info for investors of all types and stages!

Amazing!

June 7, 2017 by Hjo009 from United States

Love this!!!!!! Amazing! Only way to describe it!

Awesome content

June 7, 2017 by Jasmine Crutch from United States

I'm not even a person who loves podcast, but the content and the delivery are AMAZING! Daray has a charisma that reads through audio. I will definitely continue to tune in for more content!!! Keep it up!!!

Good start

June 7, 2017 by She-she the closer from United States

I've enjoyed listening to these episodes. Looking forward to more

Love!

June 6, 2017 by Ikeychildress7893 from United States

Amazing!

Amazing show man

June 6, 2017 by Maxjoness from United States

Good job Bro! Your story's so motivational. Can't wait to see what all God has in store for you.

Awesome Podcast!

June 6, 2017 by MarkJones8077 from United States

Looking forward to hearing more from you.

Sensational!

June 6, 2017 by BestEverShow from United States

This is one of the best new podcasts right now! Such rich content combined with great interviews. I am a huge fan and highly recommend this podcast for all entrepreneurs wanting to be inspired, uplifted, and learn valuable information all entrepreneurs should hear! Keep up the great work!

Relevant action oriented content

June 5, 2017 by Nosa94 from United States

A podcast full of value and best demonstrated practices. Great for investors new and old, listen, take heed, and start your own amazing journey to finacial freedom.

My newest podcast craze!!

June 5, 2017 by jasdjones from United States

I'm officially apart of the BTM community! Love the super catchy intro! Definitely looking forward to more episodes as I will be tunining in weekly...keep up the great work Daray! #BeforeTheMillions #BTM #GoMillionites

Inspired!

June 5, 2017 by JEgbele from United States

Amazing podcast! I love hear the stories from different entrepreneurs who are where I want to be. I have never been more inspired to take the next step in my financial journey than now.

Absolute must for your rotation

June 4, 2017 by Jkonnor from United States

This is an awesome podcast for those looking for multiple streams of income and set on build generational wealth. An absolute must for your rotation

Something needed

June 4, 2017 by BeardedRasta from United States

Talk about timing?? This stream of podcasts came at a perfect time!! Much needed knowledge and insight for young minds in today's society!! I'm grateful to have been made aware of this!! Great Job D!!

Really insightful and a must for beginning entrepreneurs

June 3, 2017 by samuel fanta from United States

I really enjoyed Daray's interviews that really help understand various aspects about dealings in the business world. You get to hear some amazing anecdotes that are not only entertaining but are relatable.

Looking Forward To More

June 3, 2017 by Ayabo from United States

Inspiring!

Looooove!

June 3, 2017 by LaLa_Jenkins from United States

Daray is such an awesome person so I'm glad the world is finally getting to see his talents!!

Great show

June 3, 2017 by Dinero? from United States

Great listen. Really inspirational for those desiring to be entrepreneurs. Gives motivation and I recommend everyone listen.

Very inspirational and informative!

June 3, 2017 by coolaide03 from United States

???

Binge worthy!!!

June 2, 2017 by Morolayotinuke from United States

P.S do have a something to jot down notes when you listen!!! You'll need it!! After listening to the intro I had to download every episode!!! The host, Daray, is astute and asks very pointed questions! If you are struggling with getting in the right mindset to take control of your finances or delve into real estate or pursue any goals that you may have, this is the podcast for you!!!! So psyched to have this wealth of knowledge for freeeeeee!!!! Thanks Daray!!!!

Amazing

June 1, 2017 by Jr12456 from United States

This podcast is very unique, informative and provides a wealth of value. I love it keep up the good work before the millions!

Powerful!!!

June 1, 2017 by Jevani B. from United States

Daray is an extraordinary host and his show, BFM, covers a vast range of info and knowledge on topics that will equip anyone who is seeking to create streams of passive income with the proper tools. This podcast will certainly be a part of my weekly listen, and I'm excited to be part of the BFM community. Great work, Daray!

Awesome freaking podcast !!

June 1, 2017 by ToniaOArtistry.com from United States

Great guests with interesting perspecitves and tips. What I love most about the podcast are the book talks. I love books and they recommend great books every show. Listen to it now !!

Spectacular

May 31, 2017 by Doctorsmessage from United States

This is what you would call an undiluted sets of gems. It's not everyday you get pure knowledge from a young man on his way to becoming. I've enjoyed this podcast and learned so much. Very motivated to pursue my dreams the more. Please tune in!

Great Pod.

May 31, 2017 by Qbeeanray from United States

Great pod so far with really interesting guests from all different walks of life and mindsets. A really good way to get your mind churning into a creative and informative state. Looking forward to more episodes.

Major Key

May 30, 2017 by Tobtuff from United States

The host and his guests are dropping some great gems. Learned a lot in just an hour of listening. Looking forward to many more episodes!

Powerful!

May 30, 2017 by Azubuike88 from United States

What a great show. So positive. I suggest for everybody to listen. Learn. Gain. Adapt

Keys to Success

May 30, 2017 by Aida.O from United States

This podcast is awesome so far! Really excited to see how God uses this podcast to inspire others. A podcast that challenges us to change our mindset and stop finding comfort in complacency. This guy seems to have the keys to success!

Motivational

May 30, 2017 by DuffleBagDB from United States

It's a process... great step by step pod to get your mind in order before the millions. A great Entrepreneurship pod that all business owners or potential business owners should tune into!

Glad everyone thinks the Podcast is amazing!

May 29, 2017 by Daray25 from United States

This is really inspirational. Glad you all are enjoying! Here here!

Great Listen!

May 29, 2017 by Dr. T.O. from United States

Great listen! Great content! I'm a fan of the show!

Impressed

May 28, 2017 by Harvardgurl from United States

Great variety of information and very entertaining! Is definitely replacing Bigger Pockets as my number 1 entrepreneurship podcast!

Really really good podcast

May 28, 2017 by Sunny Burns of FamVestor from United States

Really impressed with Daray's interview skills and general knowledge on all things Investing and Financial Independence. He already has amazing shows and this will definetly be one of my new weekly podcast listens. I'd listen to it just for that fun intro-bumper, its mind-bogglingly awesome - go millionites!

Mrs. Mark of Excellence

May 27, 2017 by Mark of Excellence Car Care from United States

AWESOME!!!!

Good Podcast

May 27, 2017 by drenejor from United States

Great Pod for anyone who's trying to become an entrepreneur.
Enjoying the episodes?
Want to connect with
others in the Tribe?
Continue the conversation with professionals, investors and previous guests in our facebook group…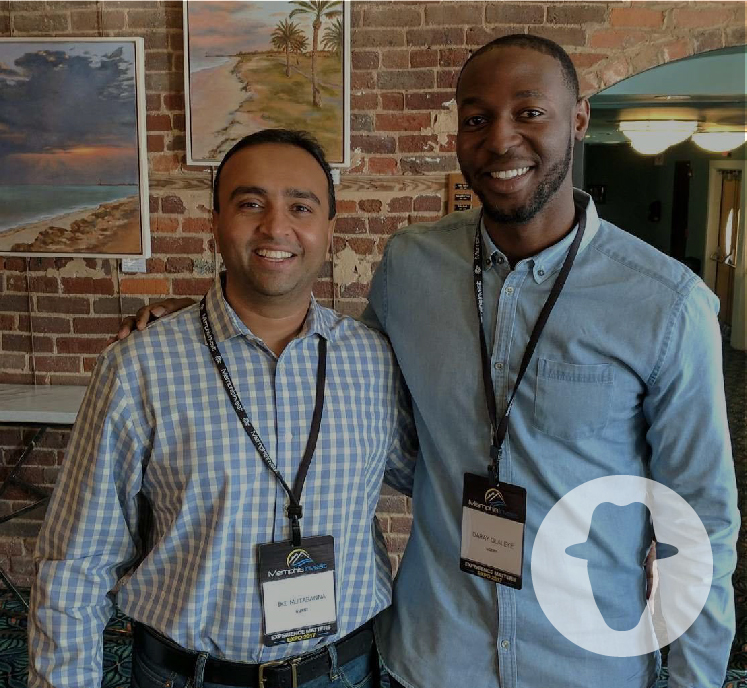 © 2018 Daray Olaleye All Rights Reserved