BTM105: A Turnkey Investors Path To 100 Flips with Antoine Martel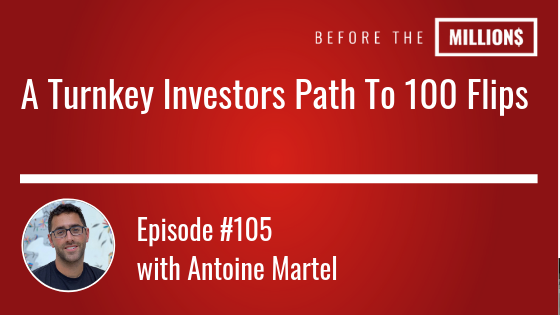 Antoine, for the past four years, has been investing in residential real estate in key markets around the country. He has built a rental property portfolio with over $1M in assets. On today's show we discuss the inter-workings of an up and coming turnkey real estate business run by a up and coming entrepreneur who plans on flipping 100 properties this year alone.
Key Points From This Episode:
How Antione got started investing with $40,000
How an email list propelled Antiones business
Effective uses for text blasts
Why Antiones brother went from agent to investor
Links Mentioned in Today's Episode:
Before the Millions Book:
Rich Dad, Poor Dad
Listen to this books for free!
Lifestyle Design App: Apphi