BTM110: Work the Room & Build Financial Relationships with Rob Wilson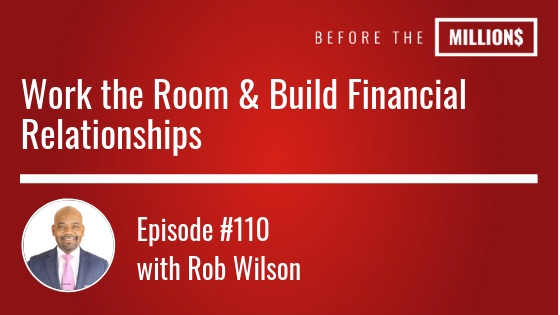 Rob Wilson, today's guest, has been dubbed "Hip Hop's Financial Advisor" because he is a trusted advisor to professional athletes & entertainers; Rob believes that we can all learn from their success. If you're ready to get your financial relationships in order so that you can build real wealth and live the life of your dreams, this episode is for you.
We'll help you through the process of learning how to make more money, spend more wisely, and build better relationships.
Key Points From This Episode:
How to be intentional with your wealth
How Rob has made his connections with celebrities
How Rob perfected his relationship building skills
The Honesty & Trustworthiness moral code
The best way to attend social events by yourself
3 Powerful relationship building books
Relationship Building Books:
-Never Eat Alone
-How to Work a Room
-How to Win Friends and Influence People
Links Mentioned in Today's Episode:
Before the Millions Book:
Think & Grow Rich
Listen to this books for free!
Lifestyle Design Apps: