BTM114: The Money Operating System with Dr. Amanda Barrientez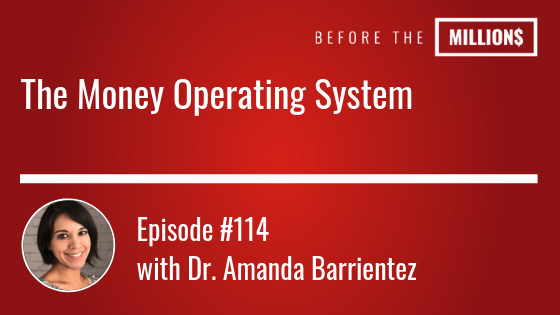 Inspired by her own personal and professional growth, relationship, money and development journey, Dr. Barrientez believes that her soul's purpose to help others thrive and feel fulfilled in their lives.
Since there are no required self-empowerment, relationship, entrepreneurship, leadership, business, or money skills courses offered in the traditional school setting, Amanda's made it her mission to help others in need of these essential ingredients for a well rounded life.
On today's show we take a deep dive into the programs downloaded in our subconscious without our consent. Not only are you going to discover the limiting money beliefs that have been preventing you from reaching your optimal potential but we'll give you some new money programming to train your psyche to adopt.
Key Points From This Episode:
Money habits that will change your life
Amanda's history of relationship woes
The macro system of oppression
How to rewrite your money story
The difference between women and men and money
Links Mentioned in Today's Episode:
Recommended Book:
Think and Grow Rich
Listen to this books for free!