BTM130: Listen To This If You Want To Get Started In Real Estate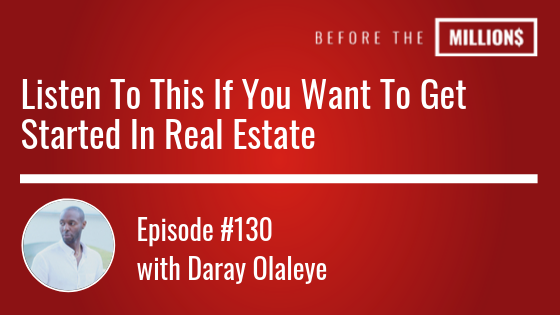 How do I get started in Real Estate?
How should I begin my investing journey?
How much money do I need to get started?
On this episode of the Before The Millions Podcast, we are answering all of those questions as they pertain to you. You may be overwhelm with all of the real estate strategies or confused as to how to get started but by the end of this episode you will leave with a crystal clear strategy and a commitment to that strategy…
Download this weeks freebie! –> Real Estate Newbie's Guide here to follow along with the exercises in the episode.