BTM134: Start From Scratch Property Management with Jim Murray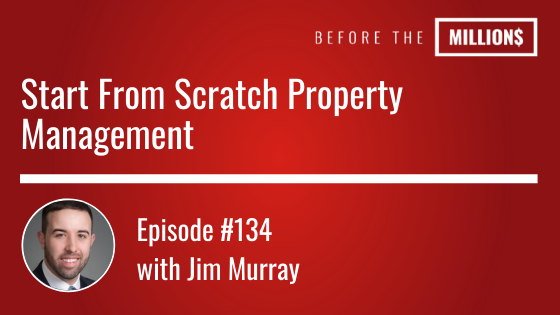 Over the past ten years, Jim's multifamily real estate investments have blossomed into a successful property management company. To date Jim manages over 700 units and as an investor himself, specifically caters to real estate investors.
On today's episode, we discover the interworking of Jim's business and we teach you how you can get started with your own management company without having a whole lot to work with.
Key Points From This Episode:
How to achieve financial, location and time freedom
Without any experience, you too can be a property manager
How Jim grew to manage over 700 units
The numbers and how much you make as a PM
The responsibilities of a property management company
Links Mentioned in Today's Episode:
Recommended Book:
The Wealthy Gardener
Listen to this books for free with Audible!
Lifestyle Design App: