BTM135: Door To Door Sales, Podcasting & Networking with Travis Chappell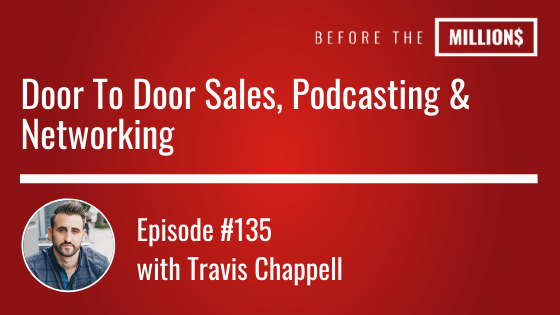 On today's episode, I interview an ex door to door salesman and master networker, Travis Chappell. Travis took his door to door sales skill and found a better route for the lifestyle that he wanted through becoming a networking expert interviewing the likes of Grant Cardone and Ed Mylett by building a podcasting platform. Everyone knows how important it is to create relationships and network with potential clients/partners, but we haven't had an episode exclusive to building these skills until now.
Key Points From This Episode:
How to be a terrible closer but still get deals done

Using the Law of Averages in Sales

Tracking your sales stats to get better

How to have a conversation with Grant Cardone

Why podcasting is better than video
Links Mentioned in Today's Episode:
Recommended Book:
Secrets of A Millionaire Mind
Listen to this books for free with Audible!
Lifestyle Design App: