BTM138: Investor Takes on 95 Countries with Full Time Job with Maurice Philogene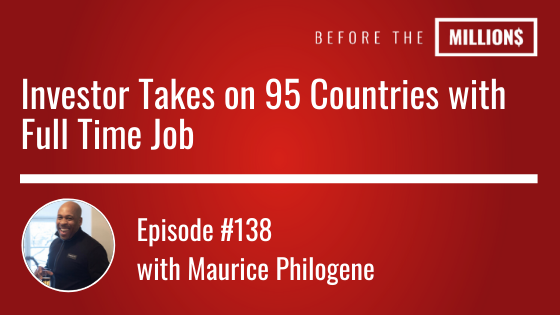 Today's guest, Maurice Philogene is a full-time consultant in corporate america, multifamily investor, restaurant owner, reserve in the US Air Force and police officer.
Maurice is also an avid traveler and has visited over 95 countries to date because of how he's been able to design a lifestyle without limits through real estate and other business ventures.
How does he do it all? How has he created a lifestyle that best suits his wants, needs and desires? Find out on today's episode.
Key Points From This Episode:
The intersection of exposure and discontentment
How to understand your life in days instead of years
How Maurice acquired 10 rental properties in his 1st year
Why owning a restaurant shouldn't be about the money
The power behind social investments
Why Maurice transitioned from sfr to apartments
How to raise your kids to appreciate lifestyle design
Maurice's unique outlook on marriage
Links Mentioned in Today's Episode:
Recommended Book:
Vagabonding by Rolf Potts
Man's Search For Meaning by Viktor Frankl
Listen to these books for free with Audible!