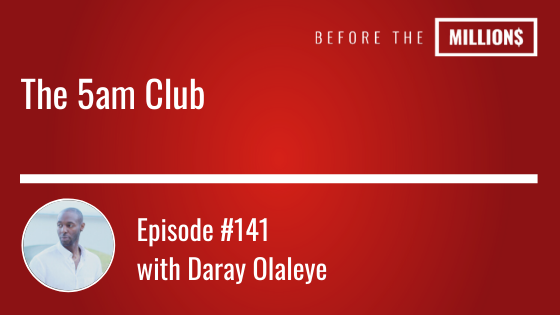 On today's episode, we discuss a clear vision for the upcoming year and two must have strategies to ensure your success from the moment you get out of bed at 5am tomorrow morning.
Key Quotes From This Episode:
Own your morning, elevate your life.
All change is hard at first, messy in the middle and gorgeous at the end.
Small, daily, seemingly insignificant improvements when done consistently over time yield staggering results.
Everything you now find easy, you used to find difficult.
Tiny dail wins.
A year from now you'll be so happy you began today.
I heard a man say that he needed to lose weight before he could start running. Can you imagine? That's like a writer who waits for inspiration to begin the book or a manager who waits for a promotion to begin to lead the field or a start-up that waits for full funding before launching a disruptive product.