BTM156: Mortgage Rates – How It Really Works (Post COVID-19) with Aaron Chapman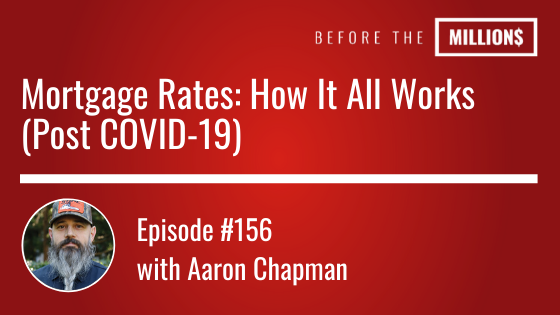 A veteran with over 20 years of experience working in the finance industry, Aaron Chapman, today's guest shares his keen insights on financial markets with us today.
As a loan originator having closed over 3,000 transactions in the past 4 years, his company ranks #14 and an industry of over 300,000 lenders. With that kind of expertise and pulse on financial markets, we are able to take a deep dive into the future of interest rates on mortgages and how real estate investors should think about financing after the coronavirus pandemic.
Links Mentioned in Today's Episode:
Recommended Book:
The Master Key System by Charles Haanel
Outwitting the Devil by Napoleon Hill