BTM163: Wealth & Freedom Investing in Mobile Home Parks with Andrew Keel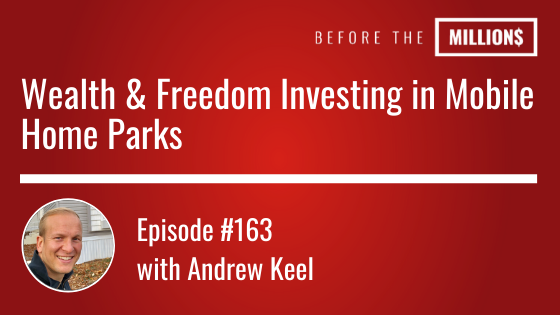 Andrew Keel currently manages 21 manufactured housing communities across nine states. His expertise lies in turning around under-managed manufactured housing communities by utilizing proven systems to maximize the occupancy while reducing operating costs.
On today's episode Andrew and I discuss the key differences between investing in manufactured homes and the parks that they occupy. With time, Andrew became skilled as an investor and realized that he could switch his model of earning income to one that better suited his desired lifestyle — This wasn't before tons of trial and error, most notably 18 months of prospecting with zero deals done. We'll have a discussion on the mindset it takes to overcome such hurdles and how he's taking that mindset to the next Ironman competition.
Key Points From This Episode:
Going bigger, faster to get to your goals
How Andrew preserved through 18 months with 0 deals
The similarities between Ironman competitions and the real estate business
The difference between mobile homes and mobile home parks
How to create a "forever cash" machine
Why it's important to stay as lean as possible for as long as possible
Links Mentioned in Today's Episode:
Recommended Book:
Deals on Wheels by Lonnie Scruggs
Listen to this books for free with Audible!
Lifestyle Design App: