BTM166: The Pursuit of Financial, Location and Time Freedom for Immigrant and Ex Wall Street Trader Linying Zou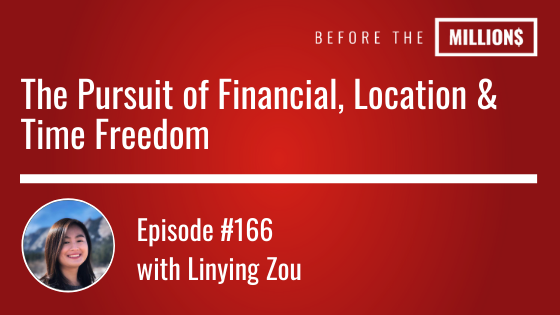 Today's guest, Linying Zou is on a mission to achieve one thing – help people achieve freedom in their lives, by breaking free from the constraints of money, time and employers.
On this episode, we discuss exactly how Linying was able to achieve this feat in her own life. As a former Wall Street trader, her initial dream was to become a partner at her firm but she quickly realized that she was a pawn and had no true way to wealth if she kept down that track. After a few failed entrepreneurial partnerships and a 6 month trip halfway across the world she decided that it was finally time to settle on real estate as her wealth building vehicle and has been on a trip to her freedom number ever since.
Key Points From This Episode:
How Linying's immigrant upbringing affected her financial future
The importance of a "freedom number" and how to calculate it
Why Linying attributes her success to her "miracle morning"
The decision Linying made to start investing in multifamily apartments
How you can use real estate to replace your income and travel the world
Links Mentioned in Today's Episode:
Recommended Book:
Rich Dad Poor Dad by Robert Kiyosaki
Miracle Morning by Hal Elrod
Listen to these books for free with Audible!
Lifestyle Design App: