BTM170: Your Money Mindset Matters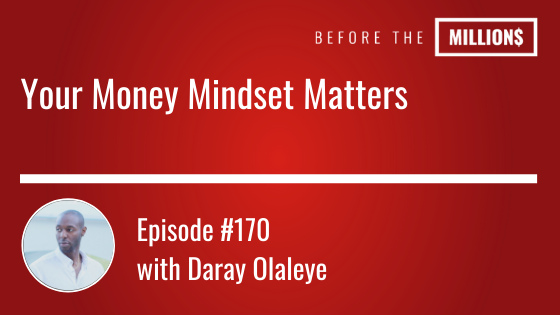 Most of our beliefs form in early childhood and often times from our parents and loved ones.
I always play with this idea: If I was born 200 years ago halfway across the world, how different would my belief system be? So who's to say my beliefs now are true? See, it's some trippy stuff.
This leads me to believe that our beliefs are simply things that we hold true in our own minds and that at any time, we can change those beliefs – but only if we choose to.
On today's show, I highlight the beliefs about our financial goals that may be holding many of us back – the type of beliefs that cause most of us to stagnate or burnout or not get started at all.
Your money mindset matters and today we are going to see just how deep down the rabbit hole we can go to uproot the things that aren't serving us.
Links Mentioned in Today's Episode:
*On this LIVE masterclass, I'll teach you my 4 part system for building a location independent real estate business and portfolio. There are just a couple more live sessions left where I'll be hosting a Q&A and Walkthrough. Make sure to register!