BTM172: Millionaire Success Habits & Lifestyle Design with John Lee Dumas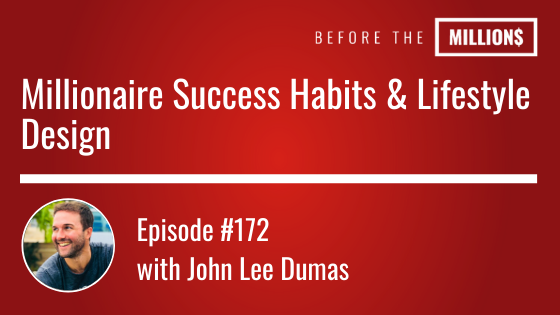 On today's episode Daray interviews a 7-figure entrepreneur and digital nomad by the name of John Lee Dumas.
John is the host of Entrepreneurs on Fire, an award winning podcast where he talks with inspiring Entrepreneurs who are at the top of their game. With over 2500 episodes, 1 million + listens a month, and seven-figures of annual revenue, JLD brings a wealth of knowledge to the show sharing his lifestyle design advice and millionaire success habits.
Links Mentioned in Today's Episode:
Recommended Book:
The Compound Effect by Darren Hardy
Listen to this books for free with Audible!
Lifestyle Design App: