BTM177: A Billion Dollar Ecosystem with Kent Clothier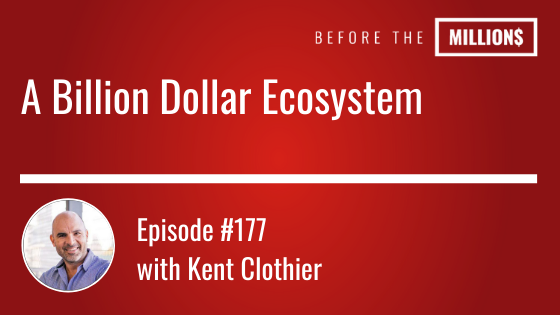 Today's guest, Kent Clothier, has built a real estate ecosystem like no other.
After growing a 1.8 billion dollar company in the grocery niche, he gets kicked out and looks to wholesaling as his primary source of income. In his first year as a wholesaler, he grossed over 1 million dollars and has since went on to grow a company that has flipped over 5,000 properties and manages another 5,000.
Kent's success prompted him to build an entire ecosystem around his investing efforts. On today's show, we'll talk about the ins and outs of building an ecosystem that creates multiple streams of income. Today Kent's income ecosystem consists of real estate deals, live events, coaching, masterminding and software.
Key Points From This Episode:
Why seller financed notes are the next hot topic
How to reverse wholesale
Ken't mindset after building and unwillingly exiting an 1.8 billion dollar company
How Ken't 'selfishness' is able to serve hundreds of thousands of people everyday
Links Mentioned in Today's Episode:
Recommended Book:
The Alchemist by Paulo Coelho
Listen to this books for free!
Lifestyle Design App: