BTM183: How Roth IRA's Double Your Real Estate Income with Carl Fischer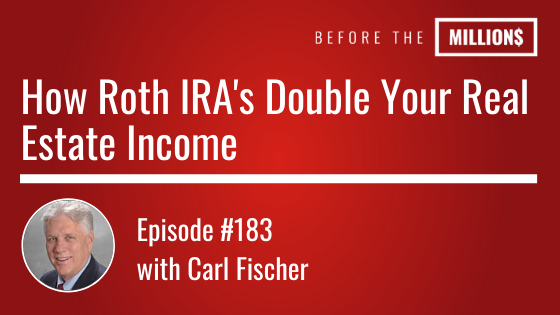 From launching rockets to lending on real estate deals, today's guest, Carl Fischer is a 3rd generation real estate developer. Carl has been able to increase his net worth twice as fast without any more effort by utilizing self directed 401k and IRA tools.
If tax free sounds too good to be true, just wait. On today's episode we dive into exactly why a Roth IRA is an excellent tool for earning tax-free income for life. We'll also show you how to earn lasting income for your children and grandchildren through legacy building. Lastly, Carl has made it easier than ever (and free) to open up one of these powerful accounts.
Key Points From This Episode:
The difference between traditional, self directed and Roth IRA's… and which one allows for real estate investing
Is tax free income a scam?
tax avoidance vs. tax evasion
What type of qualified plan you should have
A breakdown of 401ks, HSA's, 403B's custodial and SEP accounts
Links Mentioned in Today's Episode:
Recommended Book:
Think & Grow Rich by Napoleon Hill
Keep it by Joe Luby III
Lifestyle Design App:
Amazon App