BTM193: Ensuring Your First Renovation Project Is Profitable with Van Sturgeon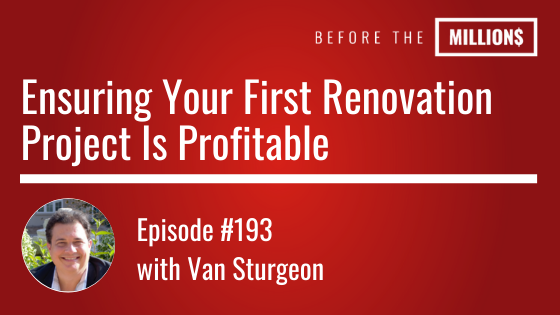 Van Sturgeon, today's guest has many titles.. real estate investor, home builder, renovator, general contractor and high performance coach. With over 1,000 properties in his portfolio, he's been able to semi retired from those titles but is still pushing forward to help new investors with their rehab projects.
On today's show, we'll discuss the world of a contractor and equip you with the knowledge the successfully execute an on time rehab (within budget) and with profit.
Key Points From This Episode:
Why inexperienced contractors under charge and flame out
How to find the best General Contractor for your job
The difference between traditional rehabs and rental grade rehabs
If you are a real estate investor, why you should act as your own GC.
What is the correct order of operations in a rehab
How to create a scope of work
Why you should have a no tolerance attitude towards contractors
How to systematically pay your rehabbers
Links Mentioned in Today's Episode:
Recommended Book:
Think and Grow Rich by Napoleon Hill
Lifestyle Design App: