BTM194: Multifamily Millions in Emerging Real Estate Markets with David Lindahl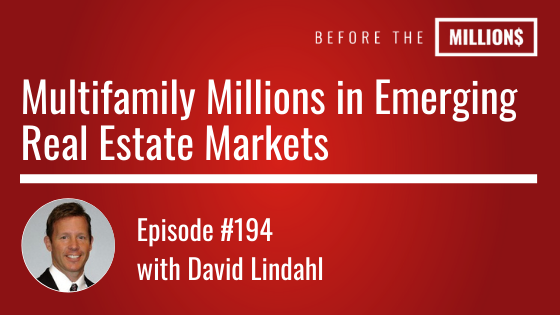 Starting out as a broke landscaper in 1996, todays guest Dave Lindahl's goal was to simply create a better life for him and his family. In David's first few years as an investor, David studied the markets closely and found creative ways to buy property with none of his own money.
Since then he has gone on to create a portfolio of over 9,000 units, become a New York times Best Seller Author – twice, and is now know as the premier expert in the study of emerging markets sharing stages with the likes of Robert Kiyosaki and Tony Robbins.
Key Points From This Episode:
Being mindful of where you get advice
How to become an expert without formal education
The 2 indicators of market movement
The lifecycle of markets
The best markets to invest in for growth in 2021
How David became a 2x best selling author
The effectiveness of micro repositioning
David's morning routine as a Dad and Triathlete
Links Mentioned in Today's Episode:
Recommended Book:
Awaken the Giant Within by Tony Robbins
Lifestyle Design App: