BTM201: For Profit Housing For Immigrants, Section 8 and Asylum Seekers with Dave Holman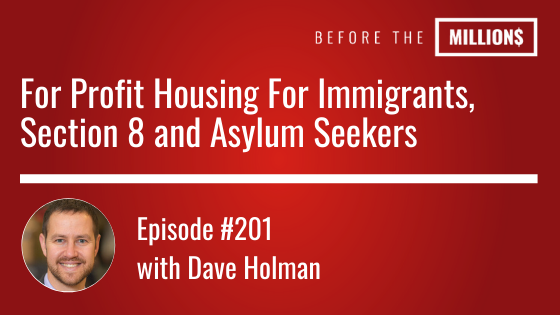 When it comes to the world of real estate investing, there doesn't have to be a difference between doing well and doing good. Enter Dave Holman, today's guest, a man on a mission to use real estate to solve problems and improve communities.
More specifically, Daray and Dave discuss the use of real estate to help place new immigrants and asylum seekers in affordable housing – they discuss the advantages and disadvantages of opening your rental or home for sale to international immigrants settling on new soil. There's a bit more money to be made but more importantly, there's a "do good" component attached to each case. Whether tenant or buyer, you're placing individuals that would otherwise have no access to housing and home ownership in each one of your units (sometimes even at a premium).
Key Points From This Episode:
How to increase your rental rate by working with Governmental housing programs
How to create more predictable income, even during a recession
The housing problem for refugees in America
The macroeconomic effects of the government continually printing money
Links Mentioned in Today's Episode:
Recommended Book:
7 Habits of Highly Effective People Stephen Covey
Lifestyle Design App:
Other Resources:
Office for Refugee Resettlement – Key State contacts