BTM203: Financial Awareness, Accumulation, Independence and Relationships with Walli Miller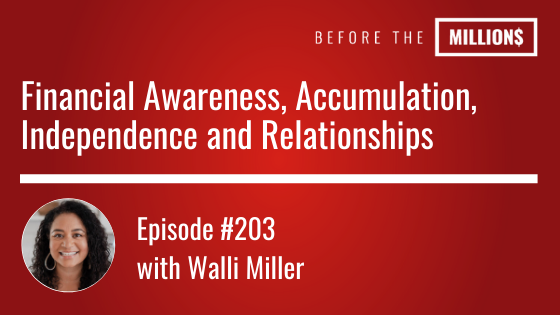 Walli Miller, financial coach, entrepreneur and today's guest is passionate about all things money – including spending it. This wasn't always the case – growing up Walli picked up traits from her environment that hindered her success with money early on. She became self aware of her relationship with money and bad money habits as she approached 6-figures at her 9 to 5 job. Doubt, shame and self sabotage began to creep in.
As Walli started to course correct, she submerged herself with knowledge from books, podcasts and other financial coaches. She started investing more and saving less. She started to foster an actual relationship with her money and take control of her life. Today she makes more money with her investments than at her 9 to 5 job and is on track to exit the rat race any moment from now.
Key Points From This Episode:
5 Way to establish a better relationship with money
How to systematically achieve financial independence
The power behind affirmations and positive thinking
Wealth building 101
Links Mentioned in Today's Episode:
Recommended Book:
The Simple Path To Wealth by J.L. Collins
Lifestyle Design App:
Other Resources: