BTM204: Facebook Ads Marketing 101 for Real Estate Investors with Chad Keller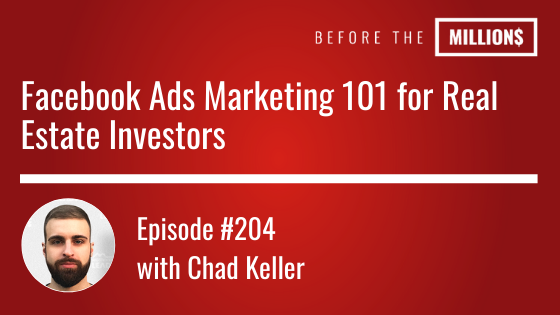 Today's guest, Chad Keller, is a real estate investor and Facebook marketing expert. Chad has extensive experience doing Facebook marketing for both large and small companies, but after investing some of his agency profits into rental properties, he and his business partner realized that true wealth comes from real estate investing. Now, in addition to investing in real estate, Chad uses his Facebook ads experience to help other investors find quality leads.
Key Points From This Episode:
How to target motivated seller using facebook ads
What is the facebook special ad category for real estate
The ad, copy and targeting mix for high performing ads
How to track and measure conversions
Creative financing and facebook ads
Links Mentioned in Today's Episode:
Recommended Book:
How To Win Friends and Influence People by Dale Carnegie
Listen to this book for free with Audible!
Lifestyle Design App: