BTM 41: Is Your Primary Home An Asset or Liability with Apartment Investor Joseph Gozlan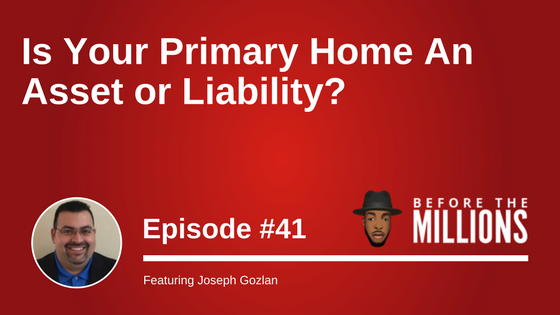 Is your home an asset or liability? Find out on today's show.
We had the pleasure of interviewing multifamily investment specialist, Joseph Gozlan. In our conversation, we learn more about multifamily properties, the pitfalls of single family investing, and how individuals can participate in multifamily investments with their retirement dollars.
Joseph, the founder of EBG Acquisitions. Leading group acquisitions of over $10MM in real estate and providing asset management services to a portfolio of 156 units and growing. Joseph has over 17 years of experience in the software industry, 12 of which working for publicly traded companies such as GameStop and JCPenney which enhanced his business acumen, analytical skills and "big picture" perspective, all skills that he leverages in his real estate business.
We spend a good amount of our conversation explaining how and why you may want to view your primary home in a different light..
You don't want to miss this one!
Links mentioned in the show:
One on One Coaching with Daray
Access The Best Strategies, Tips & Advice!
Every week, we send an email sharing my best advice, tips and strategies related to Real Estate Investing. Each of these weekly emails contain relevant and actionable information that can help you no matter where you are in your investing journey.