BTM 45: Investing in Low Income and Section 8 Housing with Thelonious Jones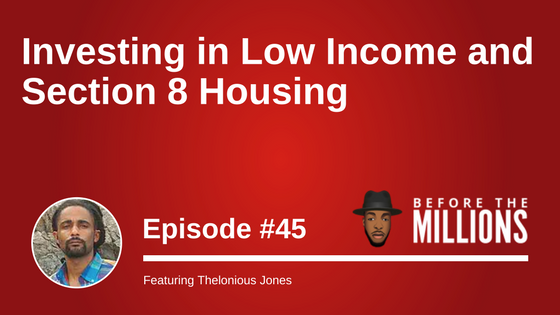 Today we have the pleasure of speaking with Contractor and Investor Thelonious C. Jones. In 2007 Thelonious moved from Oakland California to Atlanta, Georgia to pursue a career in music but quickly realized the opportunity in real estate. He purchased his first rental property at the age of 23 in 2009. By 2014 owned and managed a portfolio of over 25 units.
On this episode we were able to get into the nuts and bolt of Section 8 housing and how to go about investing in section 8. We discuss common pitfalls and misconceptions of the concept as well. This episode with Thelonious is heartfelt as he strives to improve low income housing for the community and as he helps investors "How To Stack Your Money".
P.S We're Hiring! —–>>>> click here for job openings
P.P.S Live Q&A this Thursday @ 1pm CST! —–>>>> click here to join
Links mentioned in the show:
Access The Best Strategies, Tips & Advice!
Every week, we send an email sharing my best advice, tips and strategies related to Real Estate Investing. Each of these weekly emails contain relevant and actionable information that can help you no matter where you are in your investing journey.