BTM 46: 30-Year Officer On How To Never Have To Worry About Money with David Sweeney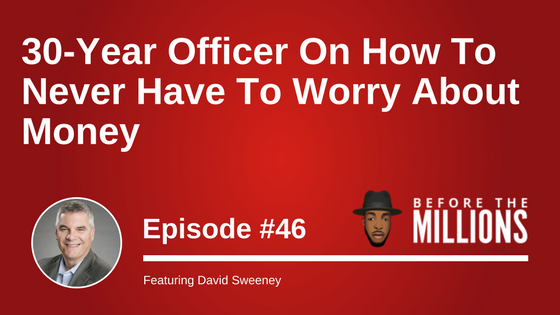 David Sweeney, today's guest, is currently a lieutenant with the Seattle Police Department. He's been with SPD for over 30 years! At the early age of 53, he made a life decision to start investing in cash flow real estate.
Today, David is an active real estate investor and a licensed Windermere real estate agent in Washington State. He enjoys helping people achieve their real estate goals. On this episode he provides a wide array of knowledge whether you are an investor, a flipper, or a homeowner, he provides actionable knowledge and inspiration for all walks of life. If you think it's too late to start investing, you're wrong!
If you want to learn how you can never have to worry about money again, this episode is for you!
P.S We're Hiring! —–>>>> click here for job openings
P.P.S Live Q&A this Thursday @ 1pm CST! —–>>>> click here to join
Links mentioned in the show:
Crushing It in Apartments and Commercial Real Estate: How a Small Investor Can Make It Big
Access The Best Strategies, Tips & Advice!
Every week, we send an email sharing my best advice, tips and strategies related to Real Estate Investing. Each of these weekly emails contain relevant and actionable information that can help you no matter where you are in your investing journey.