BTM 05: Building Big Businesses – Inspiration for Entrepreneurs with Heather Havenwood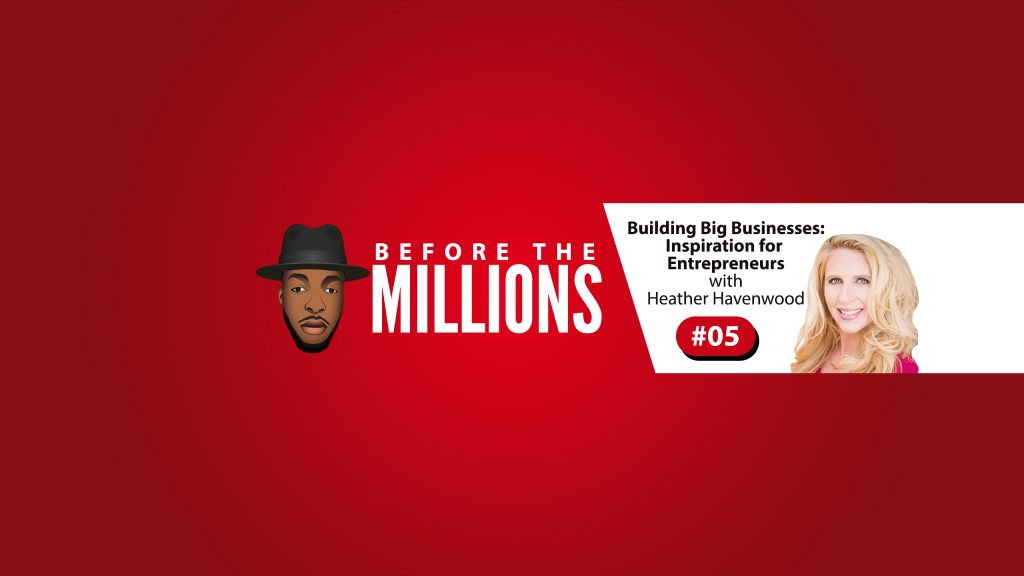 On today's show we are speaking to Heather Ann Havenwood, CEO of Havenwood Worldwide, LLC and Chief Sexy Boss. Heather is a serial entrepreneur and is regarded as a top authority on internet marketing, business strategies and marketing. Since marketing her first online business in 1999, bringing together clients and personal coaches, she has played an active role in the online marketing world since before most even had a home computer. In 2006 Heather started, developed and grew an online information marketing publishing company from ground zero to over $1 million in sales in less than 12 months.
Starting without a list, a product, a name or an offer, Heather Ann molded her client into a successful guru now known as an expert in his field. Heather Ann has been named by a few as an 'Icon Creator' or the 'Wizard Behind the Curtain'. She has instructed, coached and promoted hundreds of entrepreneurs leading them down the path to success. Heather Ann currently is the Author of Sexy Boss: How the empowerment of women is changing the Rule Book for money and success and The Game of Dating and How to Play it: A rule book for divorced men stepping back into the game. In today's episode we talk all about entrepreneurship and Heather's journey.
Key Points From This Episode:
Heather shares more about what she does and her entrepreneurial journey.
Hear about Heather's childhood growing up and how she stumbled on her life's calling.
Find out what made Heather decide not to immediately jump into the workforce.
Discover how Heather was challenged to explore more possibilities.
Understand why it is important to know who you are as an entrepreneur, at the core.
Learn how Heather made the transition to entrepreneurship, starting as a consultant.
Find out where Heather educated herself on creating online sales funnels.
Understand what a sales funnel is and why you should incorporate it into your business.
Learn how to start building a brand from scratch.
Discover why copywriting is the core skill every entrepreneur should have.
Hear Heather's methodical system behind what she does and how she implements it in her life.
Heather uncovers the sacrifices she had to make to get where she is today.
Understand how head space and not believing in yourself is why so many people get stuck.
And much more!
Tweetables:
[spp-tweet tweet=""I'm a builder, I'm a builder of businesses, I'm a game changer." — @hhavenwood"]
[spp-tweet tweet=""Entrepreneurship is a journey, it is not a destination, entrepreneurship finds you." — @hhavenwood"]
[spp-tweet tweet=""The number one skill set every entrepreneur should know is copywriting ." — @hhavenwood"]
Links Mentioned in Today's Episode:
Heather Havenwood — http://heatherhavenwood.com/
Heather's Twitter — https://twitter.com/hhavenwood
Heather's Book: Sexy Boss: How the empowerment of women is changing the Rule Book for sex, money and success
Heather's Book: The Game of Dating and How to Play it: A rule book for divorced men stepping back into the game
SMS "Sexy" to 72000
SkinnyBeam — http://skinnybeam.com/
Dynatech — http://www.dynatechintl.com/
Click Funnels — https://www.clickfunnels.com/
Joseph Sugarman's Book, The Adweek Copywriting Handbook: The Ultimate Guide to Writing Powerful Advertising and Marketing Copy