BTM 53: Building a Rental Property Empire with Mark Ferguson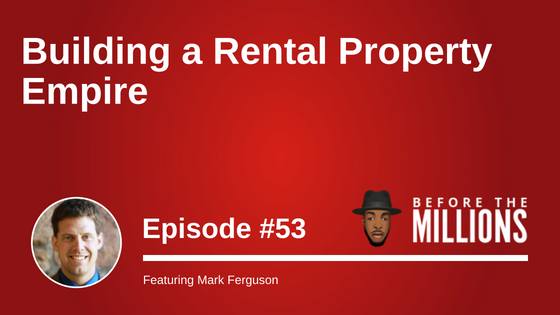 Mark Ferguson has been flipping houses since 2001, he started buying rentals in 2010, and has been a real estate agent the entire time. Mark loves flipping houses for the income they produce, and rentals for the long-term cash flow they provide. Over the years Mark has flipped over 130 houses, bought 18 rentals, and sold thousands of houses as an agent.
On today's episode, we learn how Mark had an entrepreneurial spirit from a young age to be his own boss. You'll also learn about his observations of his friends and family feeling stuck in the corporate trap. He talks about how he initially didn't want to get involved in real estate, but saw how it could provide him the freedom he was ultimately looking for. Mark shares why he made the transition from flipping homes into buying rental properties. He also talks about the #1 reason why most real estate agent never become investors.
Key Points From This Episode:
The story of Mark's childhood watching his father's fanstinating real estate career
How Mark brought a house at age 22 and found his niche in the real estate industry
The difference between being an real estate agent, wholesaler and investor
Breakdown of what might be the best path for a new investor to start their real estate journey
What inspired Mark to start investing in rental properties
The numerous ways to make a living in real estate (agent, wholesale, flipping, rentals, etc.)
The #1 reason why most real estate agent never become investors
Links Mentioned in Today's Episode
Mark's Website: InvestFourMore
Favorite Book: Third Circle Theory by Pejman Ghadimi
Favorite Lifestyle Design App: DocuSign
Access The Best Strategies, Tips & Advice!
Every week, we send an email sharing my best advice, tips and strategies related to Real Estate Investing. Each of these weekly emails contain relevant and actionable information that can help you no matter where you are in your investing journey.