BTM 76: Should You Consider Coaching? Client Case Study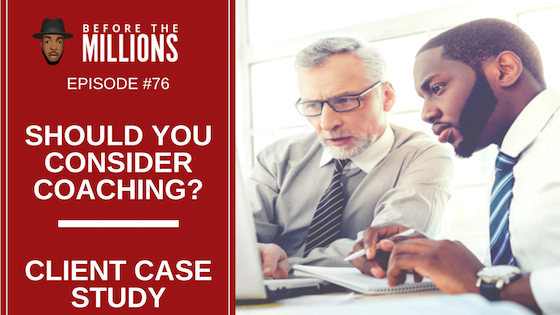 This is a special client interview edition of the Before The Millions podcast you're going to want to hear…
This interview is insanely awesome and proves anything is possible.
Everything is covered. The doubt. The struggle. The perseverance. The triumph.
I could not have written a better story even if I tried. You're going to love this interview.
If you've ever wondered whether what we do at Before the Millions will work for you, then this interview should answer that question once and for all.
Because in the hottest market on the planet, our client, Teck, became a full fledged real estate investor this year..
In fact, as you'll hear. it was REALLY hard work. This guy's a machine. He did things most people simply aren't willing to do. Simple things. Things we suggested… but still the things most people don't put the time and energy to do.
So while I'm excited for you to hear Teck's story, I'm not saying your results will look like Teck's. Unless you're an absolute machine like he is, they won't. But you can definitely learn from his experience.
This interview will absolutely shift your understanding of what's possible for you if you're willing to work hard and follow a proven system.
Access The Best Strategies, Tips & Advice !
Every week, we send an email sharing my best advice, tips and strategies related to Real Estate Investing. Each of these weekly emails contain relevant and actionable information that can help you no matter where you are in your investing journey.